Pothole depressions are a common feature in Iowa's agricultural landscapes that flood following periods of significant rain and also tend to be places of low crop yield. Professors of agricultural and biosystems engineering, Michelle Soupir and Amy Kaleita, are designing a new conservation practice to reduce phosphorus losses from these in-field "hotspots."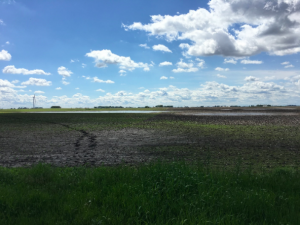 Kaleita and Soupir have worked together since 2014 on projects relating to prairie pothole and agricultural hydrology, water quality dynamics and monitoring. For this project, the pair is collaborating with Chad Penn of the USDA Agricultural Research Service National Soil Erosion Research Laboratory, who is knowledgeable in phosphorus removal structures. 
The prairie pothole depressions they monitor have been reported to contribute high levels of phosphorus to drainage waters, which they hope to resolve by designing a blind inlet to decrease phosphorus levels to tile drainage systems. 
"Secondary outcomes include documented strategies for monitoring in- and down-stream pothole water quality as well as assessment of the relative contribution of [phosphorus] from a pothole to drainage water," Soupir said. "This information will enhance our ability to assess the downstream water quality impacts of pothole management options and suitable water quality preservation techniques."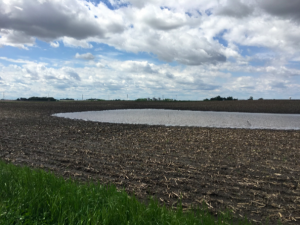 Through these research efforts, Kaleita, Soupir and Penn hope new practices will be implemented in agricultural fields. 
"Our students have developed and modified models to predict pothole flooding as a function of precipitation patterns," Soupir said. "We have also collected extensive water quality data of nitrogen and phosphorus concentrations in these features when they are flooded, providing valuable information about the potential for downstream nutrient losses."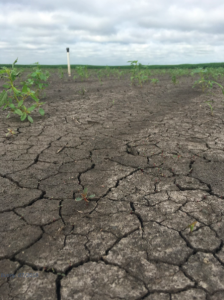 Iowa State ABE graduate students working on this project include: Alex Martin, Brady Nahkala, Pawan Upadhyay and Ligia de-Oliveira-Serrano.