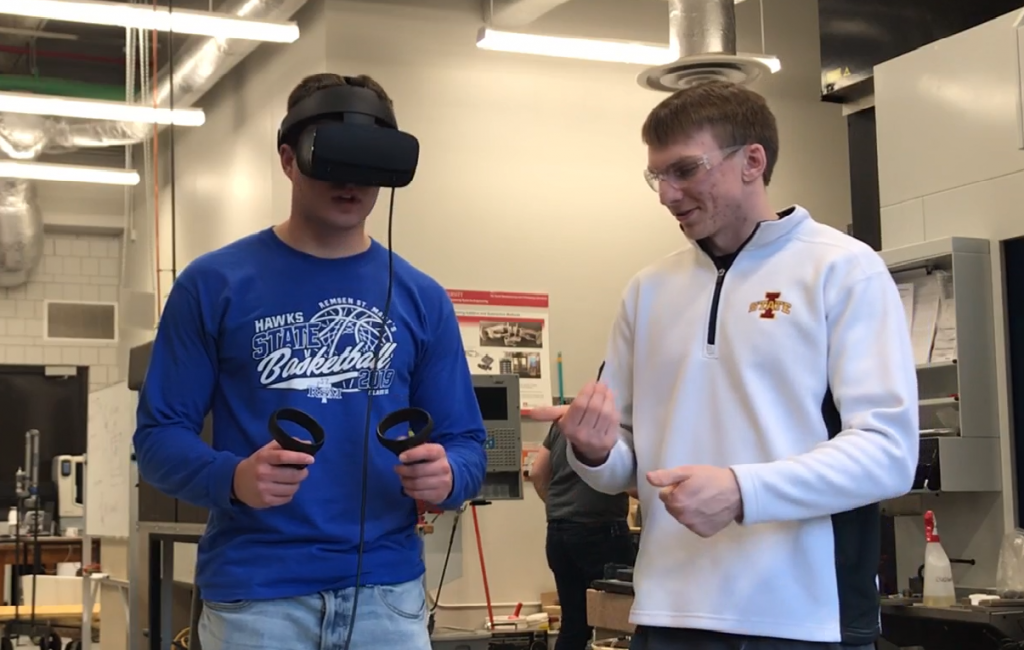 A team of Iowa State University industrial engineering students took first place in a national contest which showcased their ingenuity in the time of COVID-19.
The Iowa State team bested the field in the Data Analytics and Information Systems division of the Institute of Industrial and Systems Engineers' (IISE) Mobile/Web App Competition. The contest recognizes "creativity and excellence among its members and motivate[s] them to commercialize their research/learning outcomes to accelerate the economic and societal benefits."
In response to the adaptions made to learning during the COVID-19 pandemic, the team of Cyclone Engineers wanted to develop an online educational software to recreate the teaching laboratory experience through virtual reality (VR).
"This project is to apply VR technology to the teaching of manufacturing to improve students' lab experience and reduce the difficulty of learning machining," said Hantang Qin, assistant professor of industrial and manufacturing systems engineering (IMSE) and faculty advisor for the team. "We have successfully developed several machines, such as drills and lathes, in this virtual software that can achieve the same function as the lab to train students."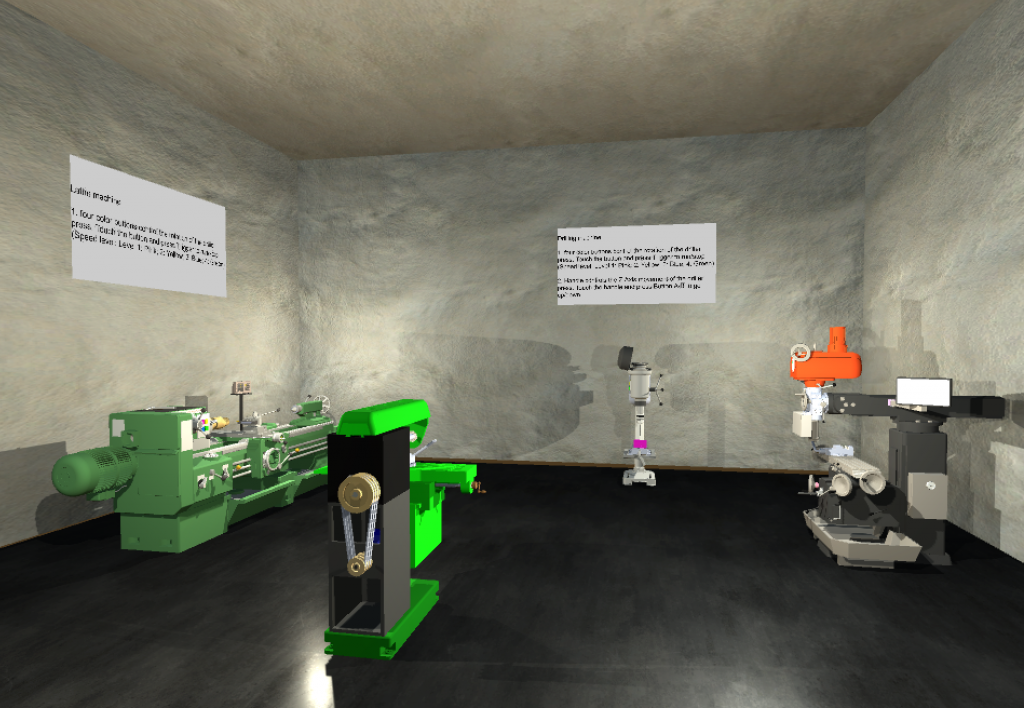 Qin added that in the future the team hopes to further improve the software to guide students on learning machining knowledge, and make it possible for students who cannot join the physical lab to obtain the knowledge of machining. The group wants for their software to be used by engineering students at other universities, not just at Iowa State. Work on this software started in 2018 as a collaboration between Qin and his group at Iowa State alongside Yi Cai, assistant professor of applied engineering technology at North Carolina Agriculture and Technology State University, and his team.
Xiao Zhang, Ph.D. candidate in industrial engineering (IE) and Liangkui Jiang, Ph.D. student in IE, have both been instrumental in this effort. Xiao has mostly focused on designing and improving the 3D models, while Liangkui developed the functions of the machines. To build the system, the researchers used problem solving skills from IE 544X: Micro/Nano Scale Additive Printing as well as aspects of human-computer interaction from IE 681: Cognitive Engineering. The researchers introduced a beta version of the software to student in IE 248: Engineering System Design, Manufacturing Processes and Specifications during both the fall 2019 and fall 2020 semesters. They then took feedback from those students to improve the system.
Undergraduate research assistants also contributed directly to this effort. Those undergraduate students include: Morice Burnett, Zachary Ford, Brett Galles, Vandi Hartanto and Thomas Hotard. These contributions were made possible because of financial support from the IMSE department's undergraduate research assistant (URA) program.
Additionally, Qin and his team have been selected as a top-100 for the 2020 Create the Future Design Contest. The Create the Future Design Contest was launched in 2002 by Society of Manufacturing Engineers – Tech Briefs magazine to help stimulate and reward engineering innovation. The annual event has attracted more than 14,000 product design ideas from engineers, entrepreneurs, and students worldwide.