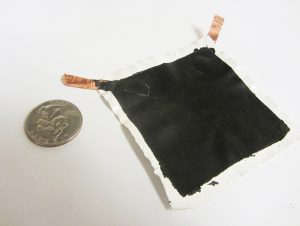 A new sensory skin developed by a group of researchers is the first scalable monitoring technology capable of automatically detecting, localizing and quantifying fatigue cracks in bridges – something that is nearly impossible for inspectors to see during a routine visual inspection.
The team, comprised of civil and mechanical engineers from Iowa State University, The University of Kansas, the University of Arizona and the University of South Carolina, has developed the technology to mimic biological skin — composed of an array of soft sensors that is capable of detecting cracks locally over large surfaces.
"Fatigue cracks occur in steel components, and an important number of bridges in the U.S. are vulnerable to these cracks that can lead to sudden structural failures," said Simon Laflamme, Iowa State University Waldo W. Wegner professor in civil engineering and the lead principal investigator.
The project, Robust Wireless Skin-Sensor Networks for Long-Term Fatigue Crack-Monitoring of Bridges (Phase I), will be used to further develop and refine the sensor for the fatigue crack monitoring problem. This includes developments on the sensing materials, electronics and signal processing algorithms.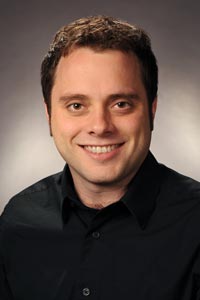 Phase I started on May 15 and will run for three years. Phases II and III will run at later determined dates.
Funding for this research is provided by the departments of transportation of Iowa, Kansas, North Carolina and South Carolina.
The main focus of this research group is on low-cost structural health-monitoring technologies that can be deployed at large scales.
"We will apply our knowledge in scalable sensing to provide infrastructure operators with an autonomous monitoring technology that will provide meaningful quantities enabling condition-based maintenance decisions," Laflamme said.
Meet the team
Iowa State University: Simon Laflamme, Waldo W. Wegner professor in civil engineering.
The University of Kansas: Jian Li, associate professor in civil engineering; Caroline Bennett, John E. and Winifred E. Sharp professor and Chairs Council in civil engineering; William Collins, Chairs Council assistant professor in civil engineering.
University of Arizona: Hongki Jo, associate professor in civil engineering.
University of South Carolina: Austin Downey, assistant professor in mechanical engineering; and Paul Ziehl, associate dean for research in the College of Engineering and Computing and professor of structural engineering.