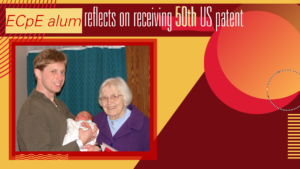 ECpE alum reflects on receiving 50th US patent
Many engineers look back to their childhood memories and can see clues leading up to their jobs today — buildings made with Legos, science experiments in the living room. Iowa State University computer engineering alum Wade Demmer remembers his time as a young innovator, signing up for inventor's fairs.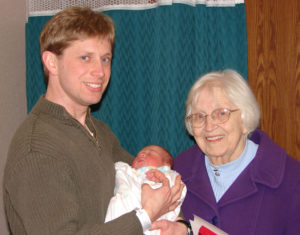 "Looking back, my inventions were pretty useless, but a local inventor spent a lot of time with us and sparked my interest in someday getting a patent," Demmer said.
This past summer, as a Director of Innovation at Medtronic in Minnesota, Demmer far exceeded his childhood dreams when he received his 50th US patent, most of which are related to pacemakers. But his patent exceeded his dreams even further when one of his pacemaker projects ended up in the body of his grandmother.
Demmer graduated from ISU's Department of Electrical and Computer Engineering (ECpE) in the year 2000 and started as a firmware engineer at Medtronic after graduation. At his new job, he met a lot of coworkers who had already received patents of their own — some of these people ended up becoming project partners and mentors.
"Since I wrote firmware, they would come to me with their ideas, and I would write the code that executed them. One day, one of them came to me and said, 'I have this problem to solve, and this old algorithm isn't quite right for it. Can you help me think of a new one?' It was the first time that I got to work on the very front end, inventing something new," Demmer said. "We came up with something that actually worked and found its way into a pacemaker. The algorithm helped the implanting doctor make a better decision for the patient in a shorter amount of time. We filed for a patent for the algorithm, and it was issued a few years later.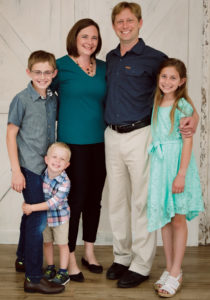 The combination of being asked for help by this mentor of mine, creating something that improved patient care and getting my first patent was pretty incredible."
Back in the day, as an Iowa State ECpE student, Demmer could not imagine that he would one day travel overseas for his work as an engineer.
"When the [pacemaker] product launched, the company sent me around the world to explain the feature to doctors and field representatives," he said. "That was certainly not where I expected all of that time I spent in Coover Hall to lead me." 
In fact, Demmer always thought he'd get a job out west with other tech and engineering grads. 
"While in the ECpE department, I always assumed that I would end up in Silicon Valley working on processors. It wasn't until my senior year that a company came to ISU and told us that they needed embedded coders to work on pacemakers. My grandmother had a pacemaker, but it wasn't until that presentation that a bio-med career had ever crossed my mind," he said. "A few years after I started at Medtronic, my grandma needed a pacemaker upgrade and ended up getting one that I had worked on — code that I wrote was running inside my own grandma!" 
Demmer's career has led him to milestones and places he couldn't have dreamed, but it started with his time spent as a student in Ames. Now, he has advice to share with current engineering students:
"Keep your options open," he said. "Learning how to write code gave me a specific skill, but learning how to think like an engineer — how to look systematically at the big problem and break it down into smaller, more solvable problems — is really the foundational learning that I think back on. That has allowed me to move into a variety of interesting roles that had nothing to do with writing code. So go to any company presentation that you can, understand all of the places that your skill could add value and look for a meaningful and impactful way to use your talents."
It doesn't get much more meaningful and impactful than a 50th patent and the health of your own grandmother.