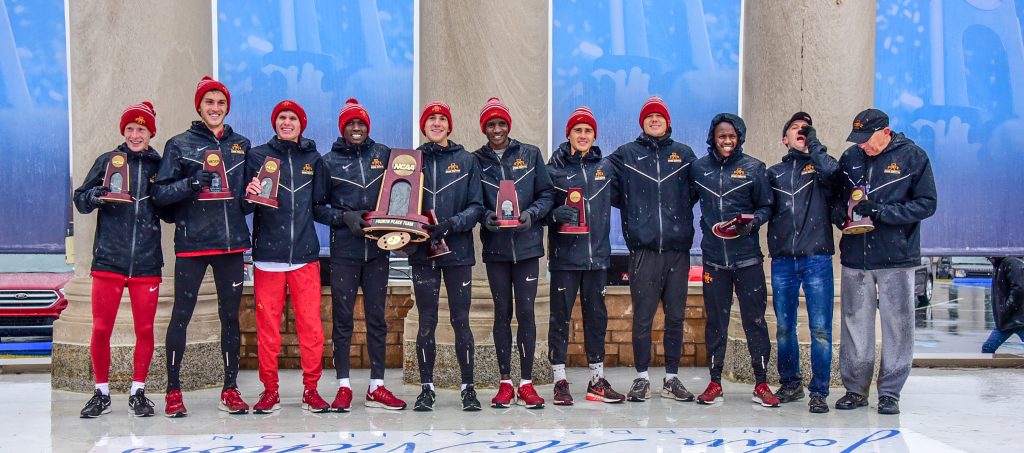 "Being an athlete you have to be disciplined. You can't be successful without being disciplined."
As a NCAA champion in cross-country, Edwin Kurgat knows about the level of discipline required to reach goals. He also applies this same level of discipline to his study habits as an industrial engineering student.
Growing up in Eldoret, Kenya, Kurgat played field hockey and also enjoyed fiddling with electronics and other machines.
"I knew that one day I wanted to be an engineer," said Kurgat. "I wanted to see how things are built and how they work."
His sister told him about scholarship opportunities available to student-athletes at American universities, so he started an intense training routine for long distance running beginning in March 2016. By August of that year, he was offered a cross-country scholarship at the University of Tennessee at Martin.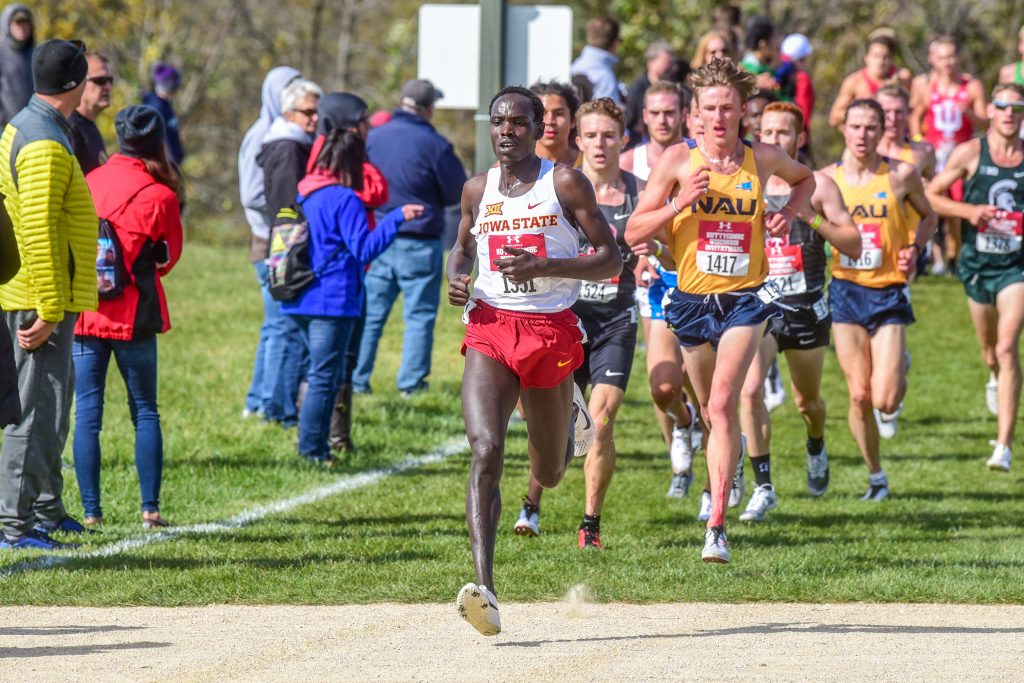 He spent three semesters in Tennessee before transferring to Iowa State University. Upon arriving in Ames, he knew he wanted to pursue studies in engineering but wasn't sure which field would best fit his interests.
"I started talking to some people and they told me about industrial engineering and the various subfields. They talked about manufacturing so I chose that as my focus," Kurgat said, adding that manufacturing tied back to his interest in understanding how things are made.
Kurgat cites I E 248: Engineering System Design, Manufacturing Processes and Specifications as one of his favorite courses he's taken so far. He said that being able to take the theory he learns in lecture and apply it to the hands-on activities in the lab has been an effective way for him to learn the course content.
"It's something I had never experienced. I'd never used a machine that can do work like [a CNC machine]," he said, adding that it's fun to design something in SolidWorks then see it come to fruition in the fabrication process.
Being both an athlete and an engineering student has taught him everything from learning how to be part of a team where its members have an array of different backgrounds and skill sets to managing his time efficiently.
"With both running and studying, it gives you a sense that you have to use your time wisely. You have to manage your time well. You have to discipline yourself. You have to be on top of everything," he said.
All this discipline paid off at the NCAA Men's Cross Country Championship in November 2019. Kurgat completed the 10k (6.2 miles) course in Terre Haute, Indiana, with a time of 30:32.7, which was best in the field.
"When I was just about to cross the finish line, it didn't seem possible, it didn't seem realistic," said Kurgat. "That feeling made me so happy. I was like 'I did it!'"
With the cross-country season now concluded, Kurgat has shifted his focus to track where he competes in the distance events. In his free time, he enjoys watching football and basketball, both college and NBA. He's also had the opportunity to attend a handful of Cyclone football and basketball games. Additionally, he enjoys traveling and said that Los Angeles and Boston have been two of his favorite places he's visited in the United States.
Kurgat plans to complete his studies in spring 2021. If possible, he said he would like to continue competing athletically and hopes to one day find a career where he is able to combine his interest in sport with his IE skillset.