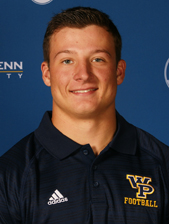 Much like the game of football, all components on an engineering design must work together to achieve an end goal.
Having played football for a better part of his life, mechanical engineering (ME) senior Nate Van Veldhuizen understands the parallels between the game he loves and the material that he learns in the classroom.
"One thing that is essential to a successful football play is that all 11 players do exactly what their job is on that play. If everyone does their job and the play is designed well, the offense scores a touchdown and helps the team win the game," said Van Veldhuizen. "Engineering is similar in that when an engineer designs a machine, every part needs to be engineered and put together in a way that each part does a specific job as efficiently as possible."
Van Veldhuizen grew up north of Oskaloosa, Iowa, and remembers repairing equipment around the farm with his father as a kid. As he got older, he began working on fun projects such as designing a potato launcher or a river raft. As a student at Oskaloosa High School, he played running back on the football team and was also busy academically with Project Lead the Way, which first exposed him to engineering.
"I enjoyed it much more than any of my other classes and decided that engineering was what I wanted to pursue as a career," he said.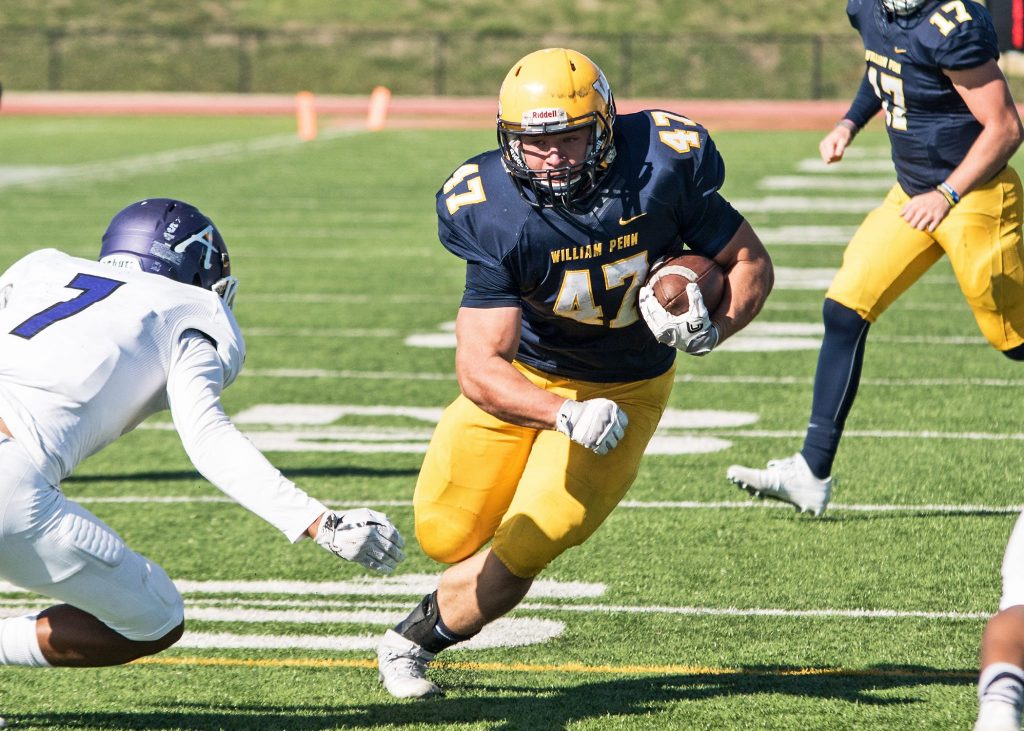 His athletic skills afforded him the opportunity to attend William Penn University on a football scholarship, and he played fullback for the Statesmen's triple option offense from 2015 to 2017, compiling 1,707 yards and 23 touchdowns. After three years at William Penn, he transferred to Iowa State University to complete his B.S. in ME.
Despite going from a campus with just over 1,000 students to one with nearly 40,000 students, Van Veldhuizen said the transition was not particularly difficult for him.
"The class sizes are actually very similar and there are just as many office hour opportunities with knowledgeable faculty and staff there to help me when I get stuck on a problem. I also tend to have the same core group of students in most of my classes and that has been very helpful too," he said.
He cited M E 170: Engineering Graphics and Introductory Design with ME associate teaching professor Gloria Starns as having provided him with a framework of the calculations and theory used when designing mechanisms that are structurally sound while also meeting the desired safety criteria.
Van Veldhuizen, who is also minoring in computer science, has applied this curriculum knowledge to his two internships with Musco Lighting as well as another internship with Andersen Windows. His days of playing under the lights gave him a unique perspective for his first internship with Musco.
"I designed a visor for a LED lighting fixture," he said. "A visor is a small reflective structure that sits on top of and around the sides of the lighting fixture with the purpose of reflecting the light down in a way where it lights the field properly, while also not blinding someone if they look up in the direction of the light."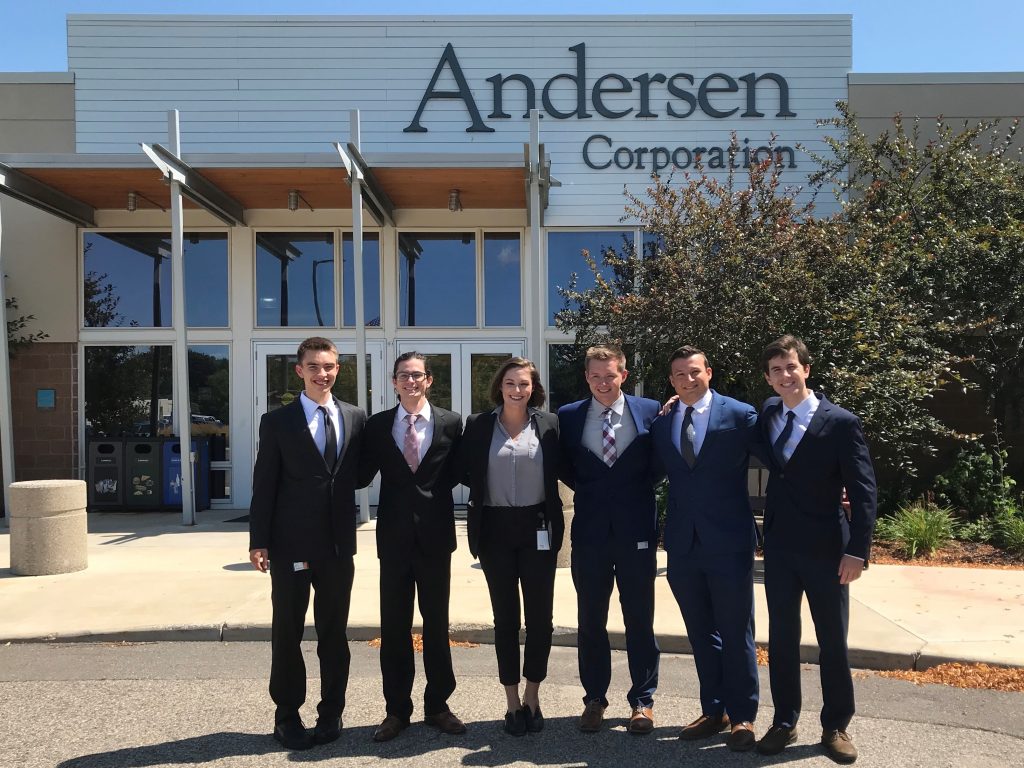 During his second internship with Musco, he studied the effects that wind has on light pole movement. Then at Andersen Windows he designed and built a mechanical hardware testing machine that took testing data on Andersen door hardware and uploaded it to a cloud system.
"This final project used a variety of things that I have learned such as statics, dynamics, CAD modeling, and programming," said Van Veldhuizen. "My computer science minor was especially helpful in being able to learn a new coding language in just a couple of days. This coding language was used to program the hardware that was running the machine."
Outside of the classroom, he enjoys fishing at Big Creek Lake and hiking at Ledges State Park. He also enjoys pheasant and turkey hunting in the area. Van Veldhuizen plans to complete his studies in May 2020 and will work for Andersen Windows after graduation. He said he will forever be grateful that he transferred to Iowa State.
"Transferring schools is not always a smooth and easy process, but I am so glad that I made the decision to finish my mechanical engineering degree at Iowa State. It has been a tool that has opened doors for me to have great career opportunities in the future."