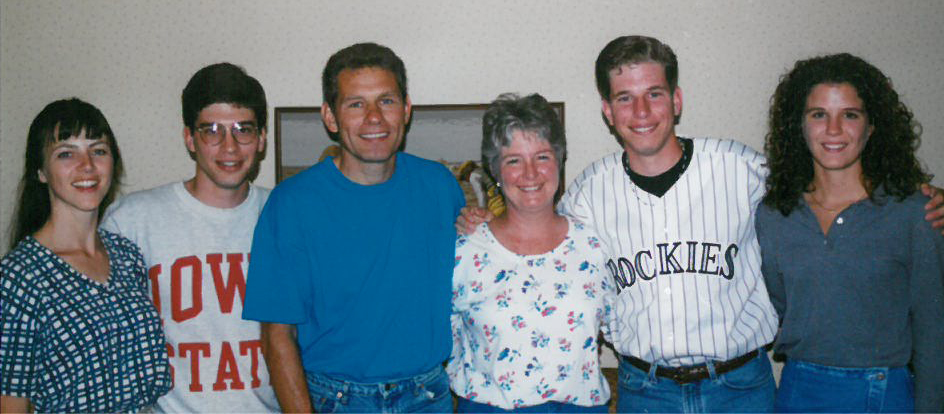 Vernon Mayer passed away in April, but the impact that he has left behind will live on forever.
Vernon Frank Mayer was born on Jan. 9, 1945, on his family's farm in the southwest North Dakota town of Regent. Growing up on the farm he often worked on things with his brother Clifford, which sparked his interest in mechanical engineering at a young age.
"Growing up on a farm, to stay entertained, he and his brother would build things and work on equipment. The experience of actually building and repairing machinery made him and me better engineers," said Todd Mayer, Vernon's eldest son.
After high school, Vernon hopped on a train with a single suitcase and trekked nearly 900 miles west to Spokane, Washington, where he attended Gonzaga University on a trumpet scholarship. As a collegian, he had the opportunity to participate in various music ensembles with his brother Clifford, a saxophonist and pianist.
Vernon graduated with a degree in mechanical engineering in 1967 and then moved to Ames to pursue graduate studies at Iowa State University. It was in Ames that he met the love of his life, Barbara Ewald, and the couple wed in 1968. While living Ames, Vernon and Barbara had their first two children: Todd in 1969 and Allison in 1974. Todd would go on to follow in his father's footsteps by completing his B.S. in mechanical engineering from Iowa State in 1992.
"My father inspired me to pursue studies in ME at Iowa State," said Todd Mayer, who currently serves as co-president at Steffes, a lean-operating original equipment manufacturer headquartered in Dickinson, North Dakota. "We would build countless products in our shop. I didn't realize at the time that every farmer did not explain to their kids the metallurgy of welding while they were welding steel together."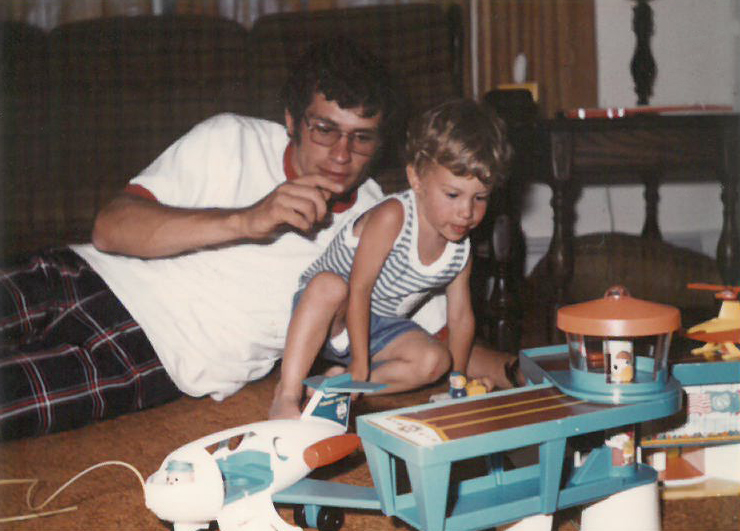 Vernon served as a mechanical engineering instructor while also pursuing his studies. He completed his master's in mechanical engineering in 1969 and then his Ph.D. in metallurgy in 1974. As a graduate student, he shared an office with fellow engineering student John Mather in the Metals Development Building and the two would go on to become lifelong friends.
His integrity and the way that he lived his life is the thing that most profoundly impacted me," Mather said.
Mayer was known to have once ridden his bicycle to campus on a day when the university was closed because of snow, following an unseasonable April blizzard. This was just one of many memories that came to mind when Mather reminisced about his days in Ames with Mayer.
"He applied engineering principles in just about everything he touched," said Mather. "His manner of doing things had a discipline to it. He had drive. He was tenacious."
After completing his graduate studies, Mayer was hired by Alcoa Research Laboratory and moved his family to Pittsburgh, Pennsylvania, where son Joel was born in 1975. He worked there for two years before moving back to North Dakota to take over the family farm after his parents retired. He was constantly learning and innovating on the farm and was one of the first farmers in the area to implement no-till to his operation, according to Todd Mayer.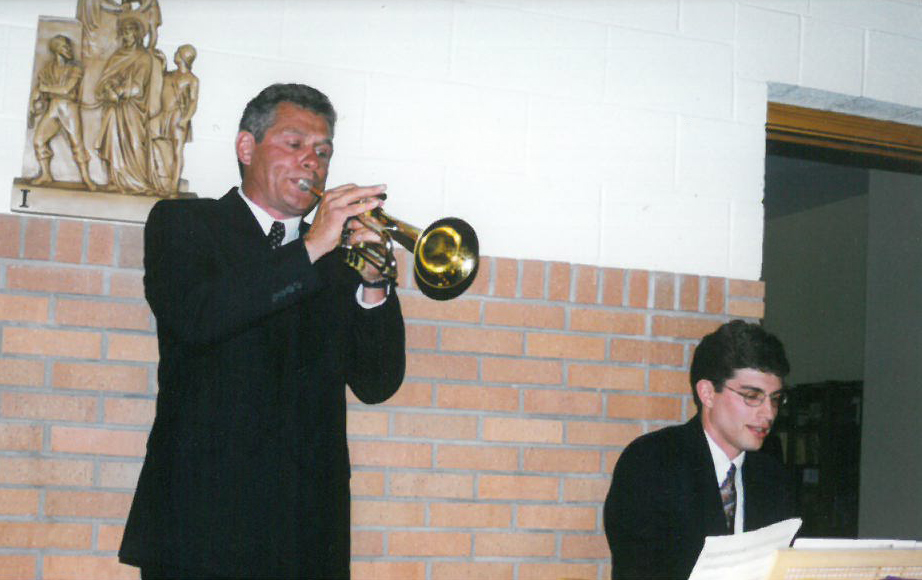 Outside of his responsibilities on the farm, Vernon Mayer was active with St. Henry's Church and he served on advisory boards for various governmental agricultural agencies. His love for music also continued well into his adult life and he even taught himself how to play guitar. He was involved with music ensembles through church and was part of the Dakota Gold band, playing guitar, saxophone, country fiddle and trumpet. During the fall pheasant-hunting season, Vernon and his wife managed a bed and breakfast and often hosted hunters visiting the area. They wanted to share their love of the land with others, even though Vernon had never shot a pheasant.
Mayer retired from farming in 2006 but remained active. He began working as a consulting engineer and rediscovered his passion for cycling, once riding from Bismarck to Richardton.
"Who in their right mind would ride on the interstate edge nearly 80 miles to see their grandchildren," said Mather. "But that was Vern."
Mayer stayed busy watching his grandchildren compete in sports as well as participate in music and dance as they grew up. Ever the competitor, he was known for giving his full effort and not letting his grandchildren win easily.
"My dad was like a kid when he was with his grandchildren," said Todd Mayer. "He loved playing games like cards, baseball, frisbee, soccer, and playing music. He did not take it easy on them, but he did it in such a fun way that everyone wanted to be with grandpa."
Vernon Mayer passed away peacefully at his home in Bismarck, North Dakota, on April 24, 2019. He was 74 years old.
"I learned many great lessons from my father: love your family, have faith, be inspired by music, take risks, strive to be the best in whatever you do, be innovative, stay curious, be humble, work hard, don't ask someone to do something you wouldn't do, read, and continuously learn," said Todd Mayer. "He had an amazing life and I miss him."