Brian Steward, professor of agricultural and biosystems engineering, is the lead mentor of Team Neutrino, a FIRST Robotics Competition team for high school students. FIRST (For Inspiration and Recognition of Science and Technology) was founded by Dean Kamen to inspire young people to pursue education and careers in STEM-related fields.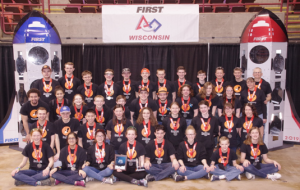 Steward has been the lead mentor of Team Neutrino for the last two years, and has been associated with the team since 2013. He provides technical guidance to the team and helps mentor student team members and Iowa State students who also mentor the team.
"It is especially rewarding to see students who join the team as a first-year high school students quickly learn and get a vision for what we are trying to do with the team; these students are the ones who emerge as leaders of the team," said Steward. "The development of students into leaders on and off the team is truly inspiring. This is such a life-changing experience for them."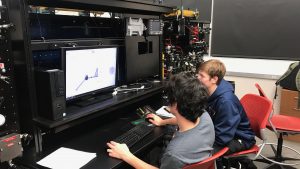 Dagney Paskach, a senior in industrial engineering, is one of those Team Neutrino participants-turned-leaders. Paskach was a member of the team in high school and is now a current Iowa State mentor for Team Neutrino.
"When I was in high school, my College of Engineering mentors were some of the most influential people in my life," said Paskach. "Throughout my four years on Team Neutrino, they worked alongside me and inspired me to attend Iowa State for industrial engineering."
"Now that I am a mentor, I am thrilled to be able to give back to the next generation of students," said Paskach. "My favorite part of mentoring is seeing the 'ah-ha' moment in students, and then helping them share that knowledge with their team members."
This year, Team Neutrino won the quality award, based on robot design, at the Iowa Regional Competition. They also won the Seven Rivers Regional Engineering Inspiration (EI) award, recognizing outstanding robot design and excellence in outreach to inspire individuals in STEM. The EI award also qualified the team to compete in the Detroit World Championship in April.
Team Neutrino's success didn't surprise Steward because he sees first-hand just how skilled and dedicated team members are.
"I believe students involved in Team Neutrino and the FIRST Robotics Competition teams are some of the most innovative and motivated people I know," he said.