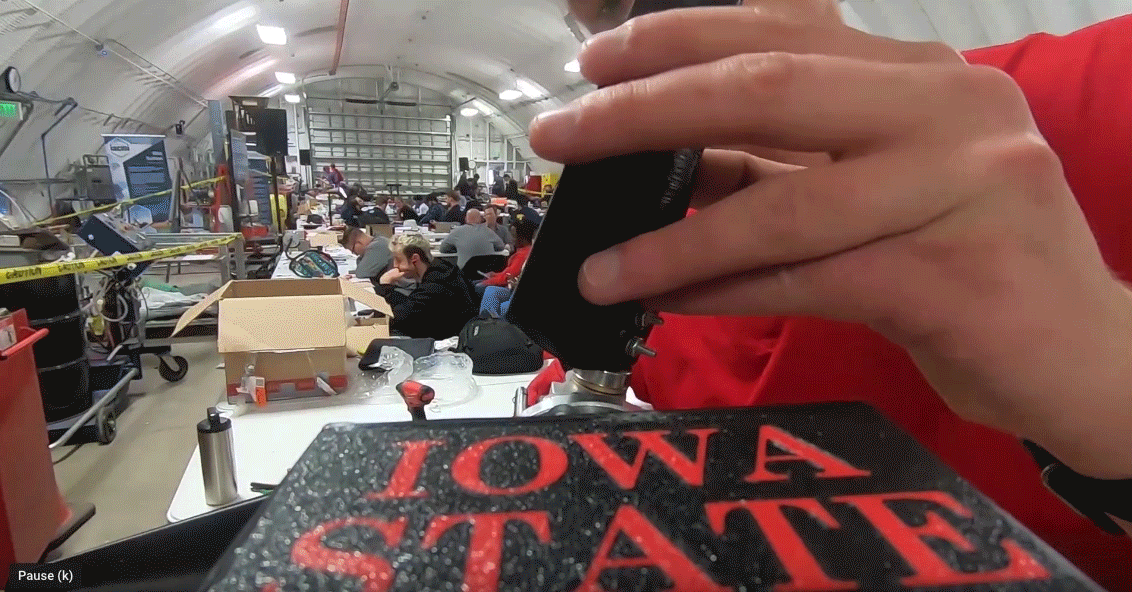 Iowa State's CyWind team competed in the U.S. Department of Energy's 2019 Collegiate Wind Competition, taking home the top project development award and a fifth place finish overall.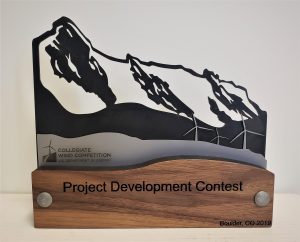 The Collegiate Wind Competition helps prepare students who are interested in the field wind energy by providing them with real-world experience in wind turbine design, construction and siting.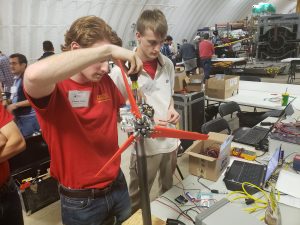 Teams developed a mechanical, electrical and aerodynamic wind turbine and load design that was safe and reliable to be tested in an on-site wind tunnel. Scores were determined by four categories: turbine testing, project development, technical design and knowledge of and adherence to competition rules and regulations.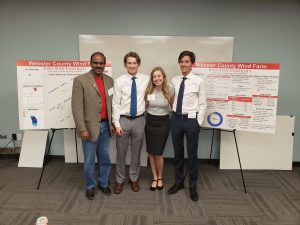 CyWind members produced a video about their experiences at the competition, which is supported by the DOE, MidAmericanEnergy Co. and M:2:I Make to Innovate sponsored by Boeing. Nicholas David and Mathew Wymore, both graduate assistants in electrical and computer engineering, offered expertise to the team.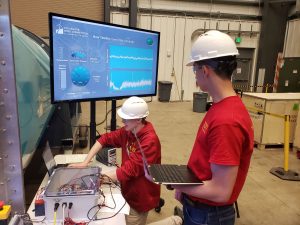 A total of 15 students from departments across the college participated in this M:2:I project, with only six students allowed to attend the competition at the National Renewable Energy Laboratory (NREL) Flatirons Campus in Boulder, Colorado. The students that represented Iowa State in the competition on the team were Brian Caskey, senior in aerospace engineering, Cody Hornyak, senior in mechanical engineering, David Jordan, senior in electrical engineering, Kathryn Paszkiewicz, senior in aerospace engineering, Sam Fletcher, senior in mechanical engineering, and Thomas Polzin, senior in mechanical engineering, along with faculty mentor Sri Sritharan, interim associate dean for strategic initiatives, professor of civil, construction and environmental engineering and the Wilkinson Chair in the College of Engineering.