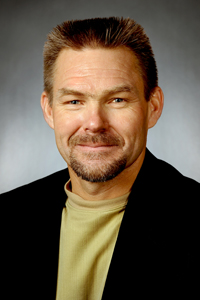 After years with Iowa State University's Department of Agricultural and Biosystems Engineering (ISU ABE), Professor Steve Hoff answers questions reflecting on his career at ISU prior to his retirement in July 2019
With 29 years of ISU experience, Steve Hoff has defined his life work by the skills and knowledge he has shared with his students. Since 1990, when he first came to ISU, Hoff has helped students in everything from fundamentals classes to senior and graduate level instrumentation.
Where did you get your interest in ABE?
"I grew up in the cities, in the St. Paul area. Both of my grandparents had farms in northwest Minnesota. I spent a lot of time out on those farms growing up and gained an interest in agriculture. In high school, I was interested in math and science. I discovered this agricultural engineering degree, and I thought it was a reasonable match for my interests and skills."
What is your fondest memory of working at Iowa State?
"It's always about the students. Throughout the years, I have interacted with many of our great students. It keeps you young and energetic and that's something I'm certainly going to miss the most. I'll miss the faculty and wonderful support staff, but at the end of the day the students are what I'll remember the most."
If students take away one point from your classes, what do you hope students will take?
"They're all going to laugh when they hear this, but 'Pay attention to your units.' They will know exactly what I mean."
Hoff will continue doing consulting work as well as personal projects that, in his words, "have built up over the years." His hobbies include working with motorcycles and woodworking.