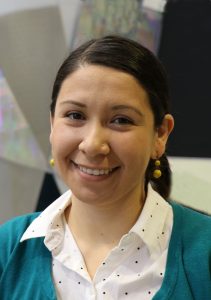 Marisa Mendoza has become the new graduate programs assistant in the Department of Aerospace Engineering.
She will maintain the day to day operations of the graduate program, while ensuring that graduate students are on track for degree completion as well as work with transitioning incoming graduate students. She will also promote the department to prospective graduate students, support graduate faculty members and maintain program data. Marisa brings significant experience in working with international students.
She earned her B.A. from Scripps College in Claremont, California, and her M.S. in educational counseling from University of La Verne, La Verne, California.
Her previous role was the program assistant at Western University of Health Sciences' Master's in Pharmaceutical Sciences Program, College of Pharmacy, in Pomona, California.
Mendoza and her husband recently married and have relocated to Ames. They are excited to become true Cyclones.