Teams from the Entrepreneurial Product Development Engineering (I E 434X) course took the top two spots at the Engineering Pitch Competition earlier his month.
Brad Lechton (senior), Brian Fleming (senior) and Konner Koerselman (junior) all of whom are majoring in industrial engineering (IE), took first place at the competition, while mechanical engineering (ME) seniors Taylor Goodness and Nick Muehlbauer were runners-up.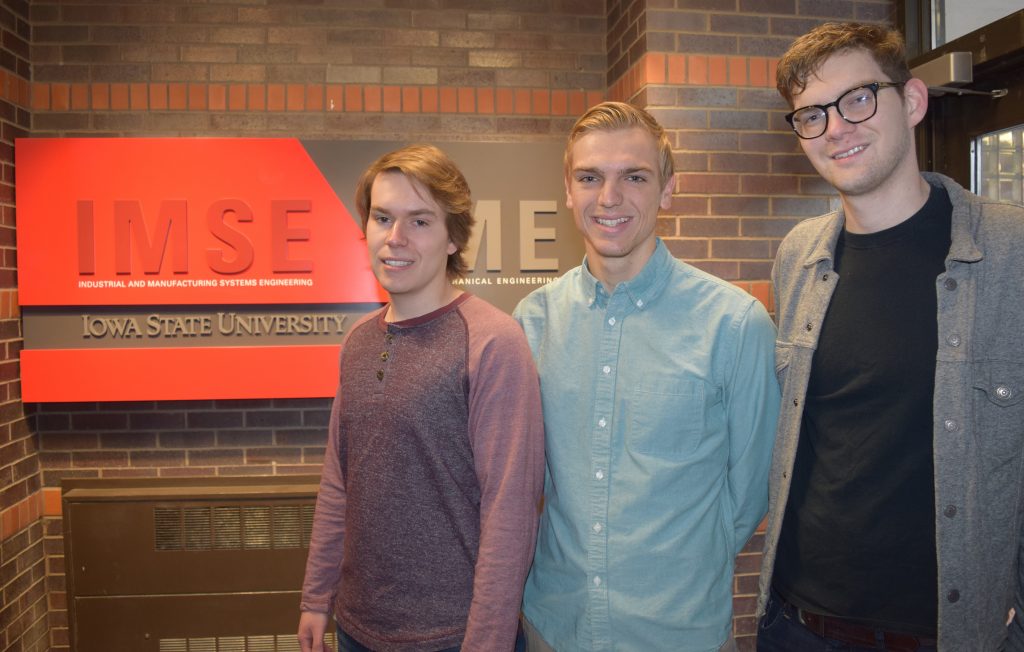 Lechton, Fleming and Koerselman won $500 for the brand they developed, Serona Craft Butter.
"Our team focused on high-end flavored butter such as rosemary and bacon-chive," said Lechton, a native of Mundelein, Illinois. "We came up with our idea during an Engineering Product Development Entrepreneurship Club meeting. The club was discussing how Yoplait was able to change the packaging for Ouí yogurt and turn the product into a success. We started looking for other products that have used packaging to grow sales and found that no one was innovating in the butter aisle. Which led to this project this semester. Just as craft beer has turned the beer market upside down by giving beer drinkers products with much improved taste, we want to do the same in the butter market."
The team was able to apply skills and concepts they learned in I E 434X, taught by Industrial and Manufacturing Systems Engineering (IMSE) Affiliate Faculty member Jim Fay and IMSE Senior Lecturer Dave Sly.
"The point of I E 430 and 434 is to give engineers the well-rounded set of skills, mindset and experiences they need to develop new products, whether as employees of companies, or entrepreneurially starting their own companies," Fay said.
The students found that the content they learned in Fay and Sly's classes was helpful when developing their pitches.
"Jim and Dave's class is the key to the success we have had thus far," said Koerselman, a native of Le Mars, Iowa. "Since day one, they have been emphasizing how important market research is to the success of a product. You want to understand what people will actually buy before investing countless hours and money into an idea or concept."
The team also applied other skills and concepts they learned in the IE curriculum more broadly.
"The industrial engineer in each of us tells us to quantify, quantify, and quantify," said Fleming, a native of San Diego, California. "This has been drilled into us and it helped us justify our pricing, manufacturing methods, and even advertising. If we did not get numbers to back up our choices, then we would be shooting in the dark."
The team said this project gave them a greater understanding of the food industry as a whole and the butter-making process specifically.
Second-place Goodness and Muehlbauer won $250 for their product which aims to improve the at-home beer drinking experience.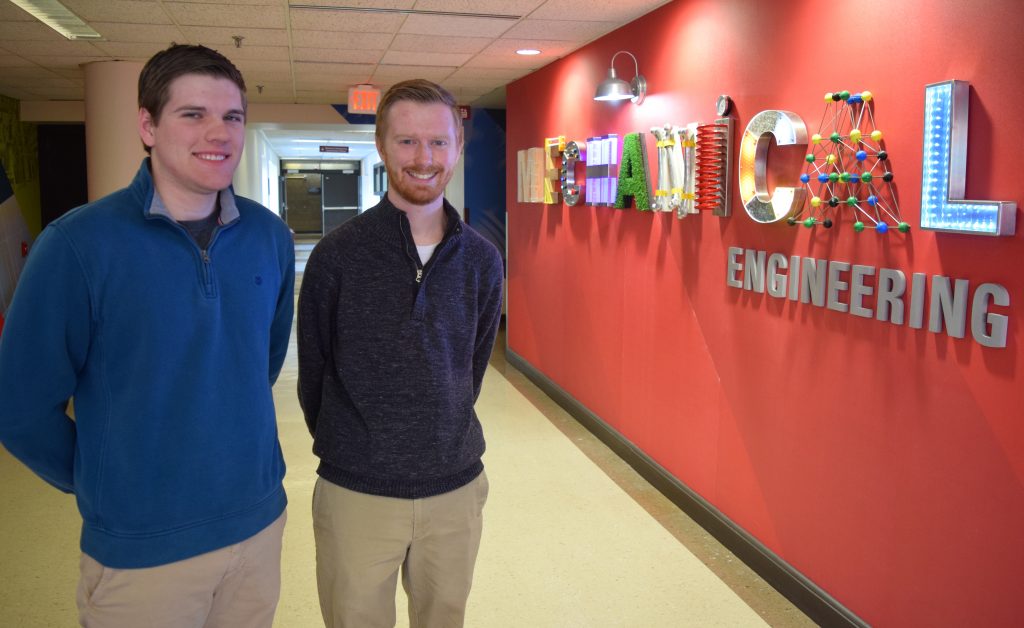 "We are developing a system to give beer Growlers a longer shelf life as well as a way to instantly customize the temperature at which the beer is served," said Muehlbauer, a native of Woodbury, Minnesota. "The user will be able to have a variety of beers and easily switch between them. We are working to create a higher level of customizability while improving ease of use."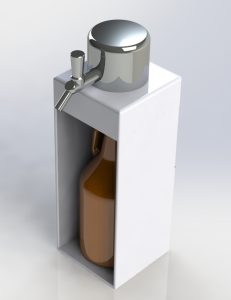 Much like their classmates, the ME duo took market research and competitive analysis techniques from Fay and Sly's class to develop the idea. They also applied concepts that they learned in the ME curriculum to the project.
"We have applied knowledge from thermodynamics and heat transfer classes to help identify possibilities for refrigeration methods that we can apply to our system," said Goodness, a native of Lakeville, Minnesota. "We have also applied design experience from Senior Capstone (M E 415) and Sophomore Design (M E 270) to develop the physical prototype. Finally, we used skills from Mechanical Component Design (M E 325) to aide in the manufacturing of this prototype."
Both teams were critiqued by a panel of judges including Fay, a graduate of chemical engineering at Iowa State; Sly, who holds a B.S., M.S., and Ph.D. in IE as well as an M.B.A., all from Iowa State; Guy Barbier, an Iowa State business and finance graduate; and Patrick O'Donnell, an Iowa State ME graduate. There were 17 entries in this year's competition.