Beginning earlier this year in January, industrial engineering junior Chris Johnson was hired as a Sales Intern for a co-op with Daktronics. Daktronics is a popular manufacturer of video displays and scoreboards, including displays and scoreboards at Iowa State's various athletic venues. Johnson spent the spring and summer semesters working at their headquarters in Brookings, South Dakota, where he specialized in the high school and parks and recreation market management department.
"Without a doubt, getting the opportunities to be out in front of the customer and present our equipment and control system at demos was unforgettable," said Johnson. "Those experiences allowed me to learn how to sell really technical products and be able to relate those products to a customer who may not be very tech-savvy."
Johnson held a role that focused more on technical sales and sales engineering, while also helping product managers respond to current market trends.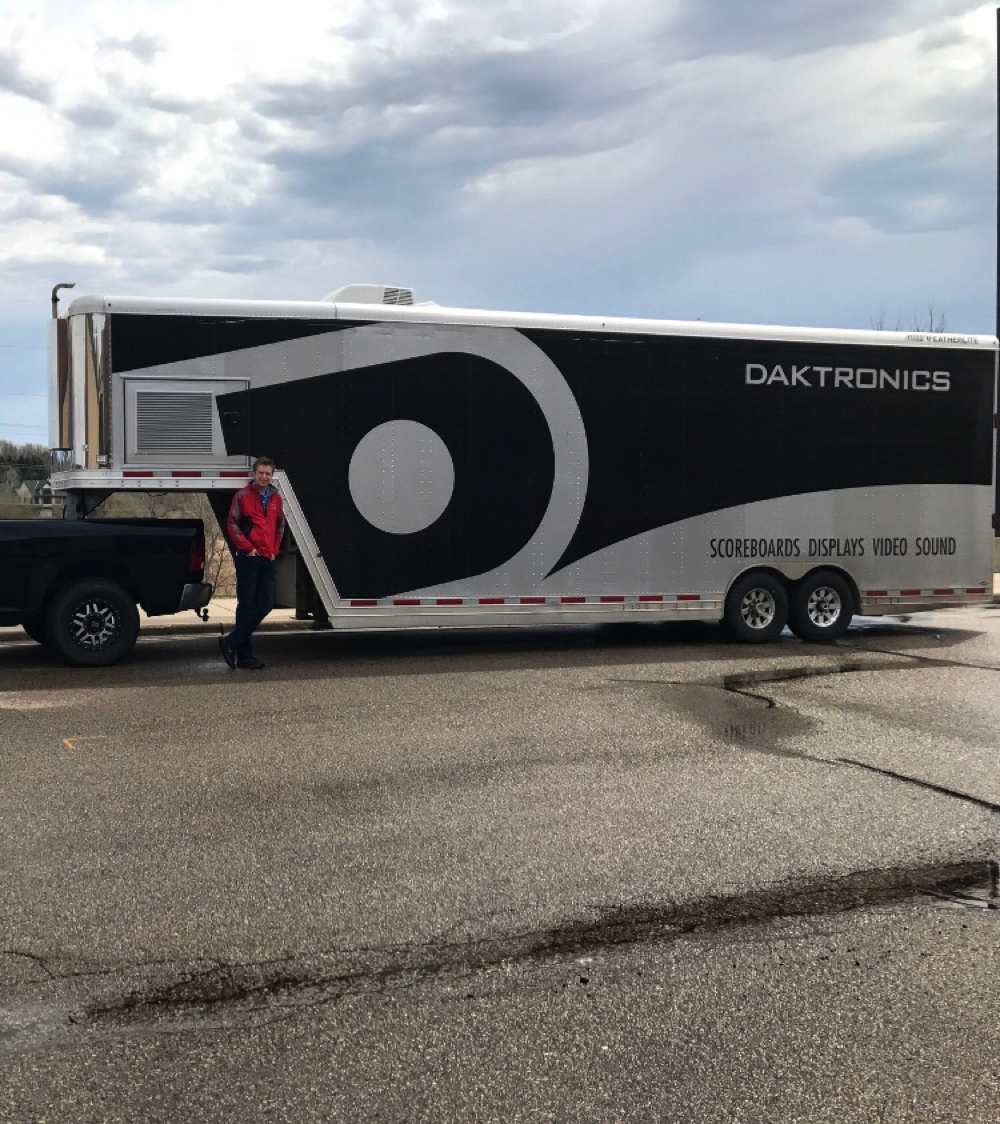 Frequent travel to various conventions allowed Johnson the ability to learn more about the customers and the market. "Those days were long, but they were a lot of fun, as I got to see so many different high schools and different scenarios," Johnson said.
Finding a job in college that deals with your own personal interests and hobbies is a goal for many students. Johnson was able to achieve that goal with his co-op.
"As someone who has always been interested in sports, sales and engineering, this was a unique blend of all three of those, and that led to me being passionate about combining all of those topics together," Johnson said.
Johnson has been able to work remotely for Daktronics while continuing his studies here at Iowa State.