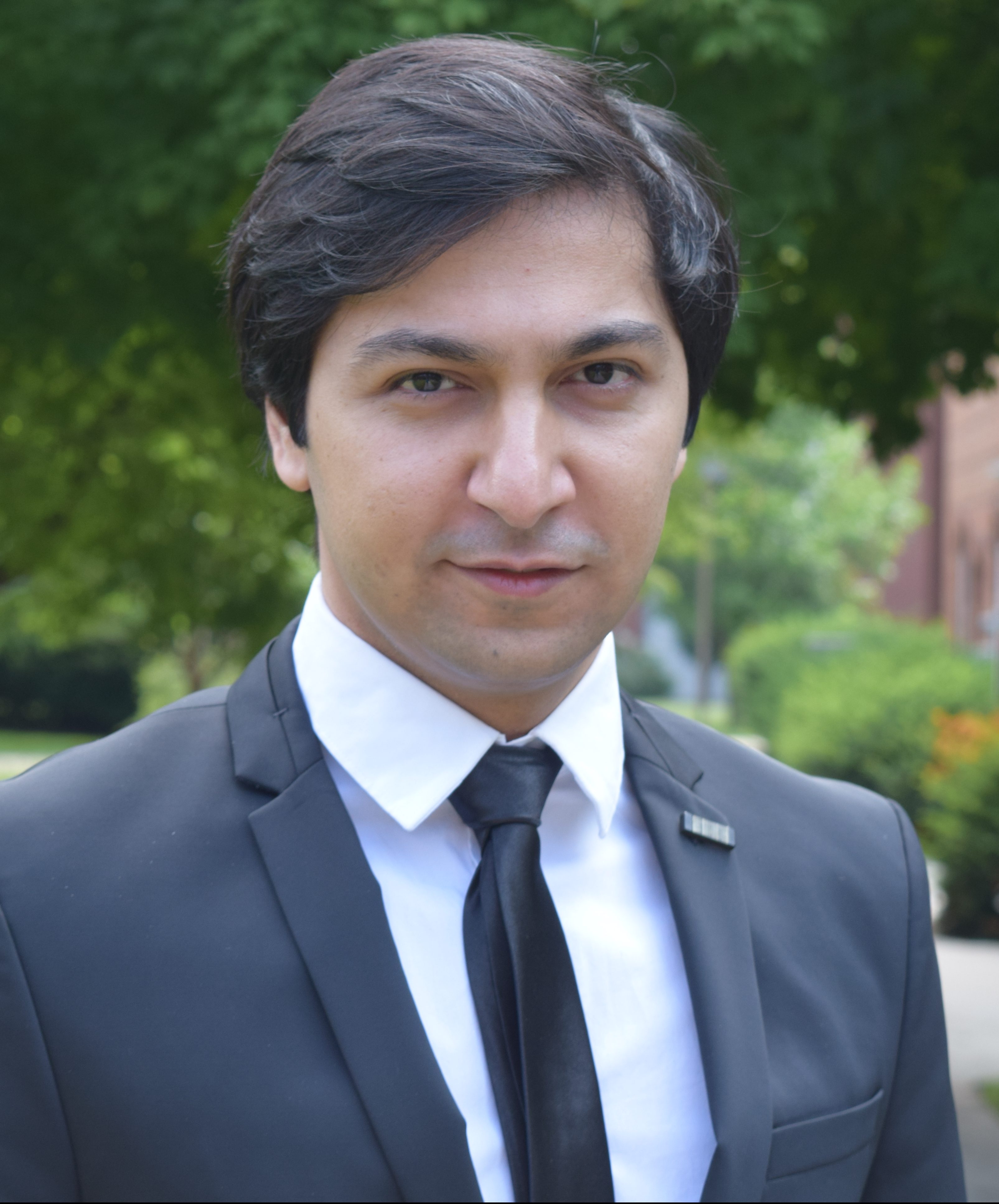 One of industrial and manufacturing systems engineering's (IMSE) newest faculty members has brought his expertise in operations research with him to Ames.
Danial Davarnia joined the IMSE faculty as an assistant professor in fall 2018 after completing a postdoctoral fellowship at Carnegie Mellon University in Pittsburgh. He holds a Ph.D. in industrial and systems engineering from the University of Florida as well as a M.S. and B.S. in industrial engineering, both from Sharif University of Technology in Iran.
It was while growing up in Iran that Davarnia first developed an interest in STEM (Science, Technology, Engineering, and Mathematics).
"Education in Iran is considered science-centric starting from middle school," said Davarnia. "Courses are rich in teaching foundations of mathematics and physics. I became interested in math, in particular geometry and algebra, around this time."
When it came time for college, Davarnia said he became interested in studying something where he could apply math to real life situations.
"That was when I became familiar with engineering, especially industrial engineering and operations research, which can be viewed as a bridge between science and engineering," he said.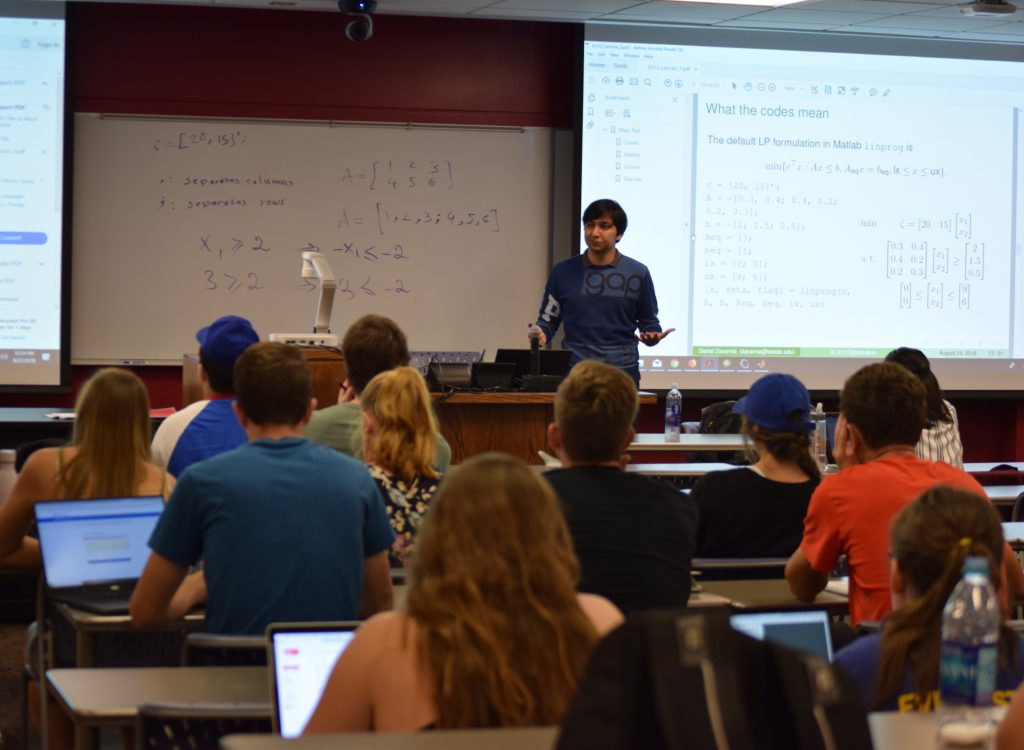 At Iowa State, he will focus on operations research, particularly optimization.
"I will develop methodologies that help solve complex-structured models faster and with higher accuracy," he said.
"The existing optimization solvers rely on convex approximations of the underlying nonconvex problems. I develop solution methods for deterministic mixed-integer and nonlinear models with an aim to strengthening such approximations," said Davarnia. "I also investigate interconnections between logical inference and integer programming. As a recent direction, I investigate statistical estimation techniques that can be applied to stochastic optimization problems to improve the quality of solutions."
This fall he is teaching I E 312: Optimization and in the spring he will teach I E 632: Integer Programming. He said that his decision to join the IMSE faculty at Iowa State was because of the university's strong reputation for science and engineering as well as the opportunities he saw to develop himself professionally.
"In particular, IMSE has historically established its leading role in diverse areas of research and practice from energy to healthcare to data science," said Davarnia. "For new faculty, these facilities grant a unique opportunity to embrace, explore and contribute. My goal is to add another dimension to IMSE's multi-faceted research and teaching portfolio by bringing a new perspective to study complex models that arise in optimization."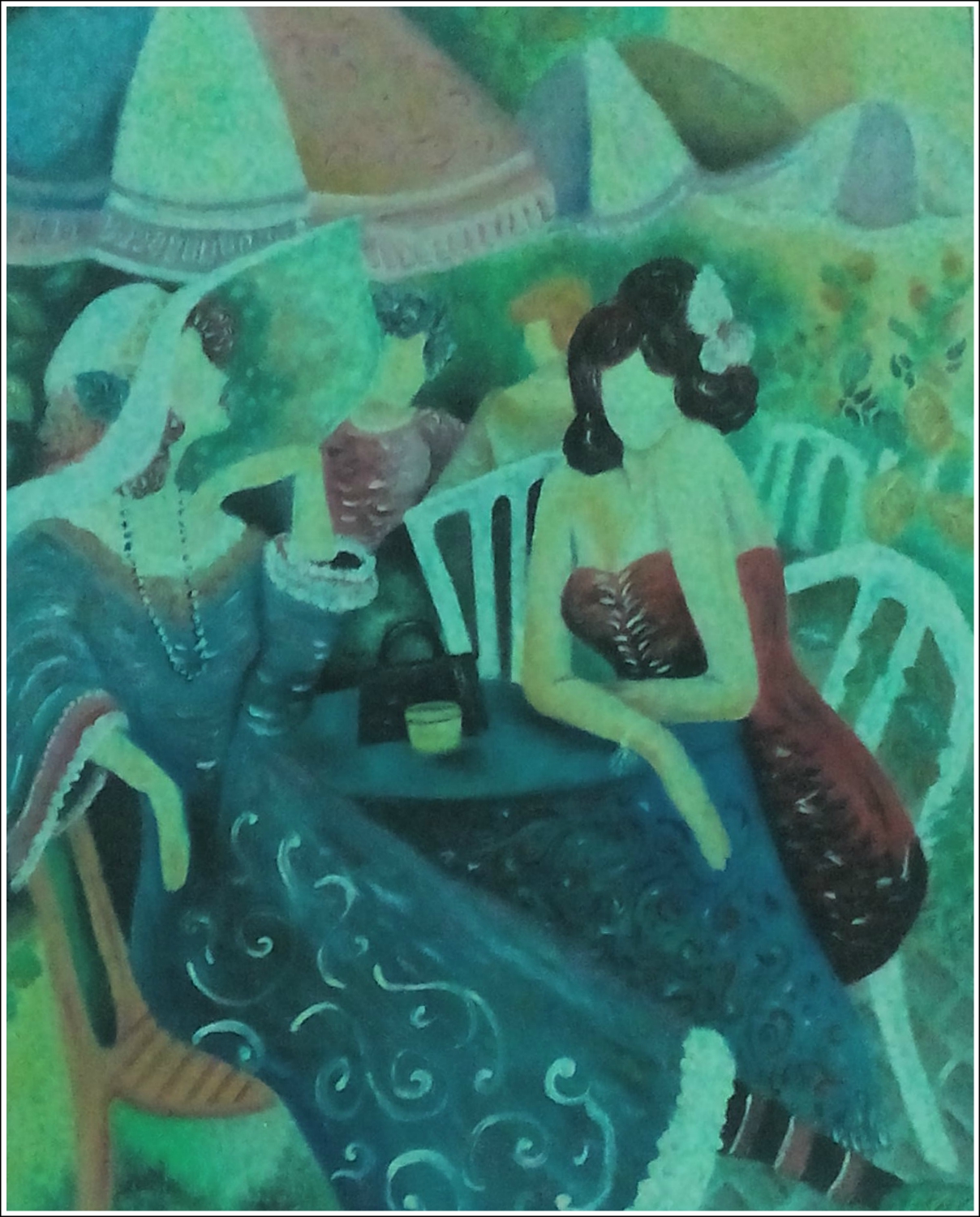 Outside of his academic responsibilities, Davarnia has a strong interest in the fine arts. In his free time he enjoys painting and drawing as well as playing music, specifically Santur, a traditional Persian instrument, and violin.
"Another new instrument I have picked up recently is an African instrument called Kalimba, also known as thumb piano," he said.
Throughout his life, Davarnia has traveled to and studied in different parts of the world and the United States. He said that these different cultural influences and experiences have helped to shape him professionally and get him to where he is now.
"My time in Iran helped me envision the path towards my future career. My studies in Florida introduced me to conducting research in engineering within a professional environment. As a different experience in Pennsylvania, I was exposed to business school models and applications. Returning to an engineering department in Iowa, I strive to tailor my past developments towards IMSE missions and unfold a new facet in my academic career."