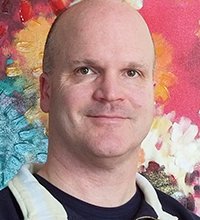 AMES – Eric Wittrock of Urbandale, Iowa, a 1992 Iowa State University graduate in mechanical engineering who is current director of business development for GMT Corporation of Waverly, Iowa, has been elected to the Board of Directors of the Iowa State University Alumni Association. His term will expire in 2022.
The role of the ISU Alumni Association Board of Directors is to establish policies regarding the finances, property, management, and activities of the Association for the purpose of engaging constituents in the further advancement of Iowa State University and the Alumni Association. The ultimate objective of the board is to assist the Association staff and volunteers in carrying out the mission and strategic plan in collaboration with the strategic goals of the university and other affiliated organizations, which include learning, scholarship, and engagement.
The board is composed of 20 regularly elected members and four appointed voting members. New directors are elected annually, each for a four-year term. The board meets four times yearly.
For more information about the ISU Alumni Association Board of Directors, visit http://www.isualum.org/board.