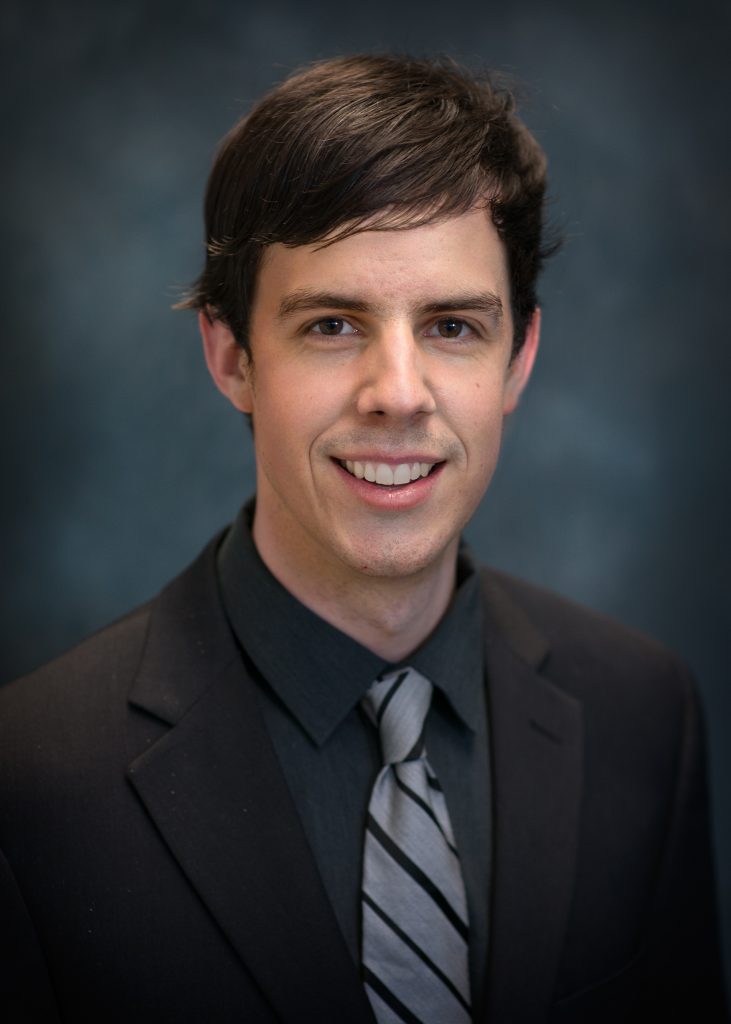 Earning a nickname can be a rite of passage for any freshman, rookie, or other newcomer, and for one mechanical engineering alum that rite of passage occurred within the first week of his new job.
Adam "The Purple Squirrel" Carlson landed a job with Ford in January 2014, after finishing a dual degree in mechanical engineering and industrial design from Iowa State. It was during his first week at the new job that he acquired his unique nickname.
"I walked in like my first day and one of the supervisors in the other group said 'Oh, so you're the purple squirrel.' Then I thought 'Oh great I already have a nickname,'" said Carlson. "That's the nickname I carry and it's kind of fun within the group. The nickname is starting to spread to other departments as well and people are beginning to recognize it which is really cool."
Carlson said the nickname refers to the rareness and uniqueness of someone in his position which combines mechanical engineering with industrial design. He found out just how coveted his skill set was in the workplace when he applied for the job on a Sunday and within a day Ford contacted him for an interview. Due to a lack of qualified candidates, Ford actually considered pulling the position which had been open for a full year before Carlson came along.
Carlson works in the wind tunnel with full-scale clay models. He focuses on "wind noise" which is also known as aero-acoustics.
"My job is to go between the engineering team and the design studio to sell new ideas and to try to invoke shape changes that make the car quieter," he said. "It's kind of a crazy thing to think about but the exterior shape of the car is what generates the noise. It's the aerodynamic effects. So the idea is that if you can reduce the sound coming off the car from the shape, you need fewer items to absorb or reflect that noise to the interior cabin. So that reduces weight, it reduces costs, it reduces complexity, which is a pretty nice business case."
Carlson added that many automobiles consist of between 3,500 and 5,000 components so lessening the number of necessary parts is a great opportunity to save costs. For Carlson, the job is the best of both worlds: being able to combine his logic and engineering skills with his creative, design side.
"I get to propose aesthetic changes, the design side, but yet influence the functions and really try to make the vehicle the best we can for the customer, and as quiet as we can for the customer, the engineering side."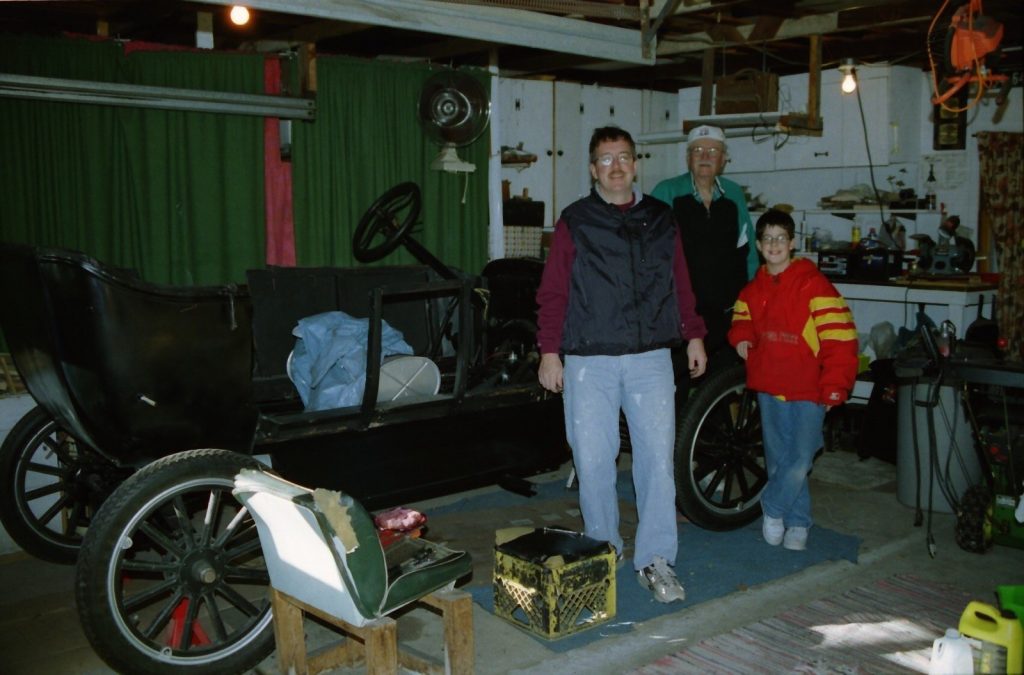 Carlson's interest in mechanical engineering can be traced back to his youth when he helped his father, Curt, and grandfather, Duane, work on cars in his hometown of Ankeny. Adam said around the time he was in junior high school he remembers helping his grandfather to rebuild a Ford Model-T touring car.
"That was bit of the Ford influence early on. I was probably bred to bleed blue a little bit," he said.
Engineering is a family matter for the Carlsons as Curt graduated with his BSME in 1981 while Duane – a farm kid from Boxholm – studied Farm Operation at Iowa State in the early 1950s but left before graduation to care for his ill father and to eventually serve in the Korean War. Adam's uncle, Dan, also studied chemical engineering at ISU.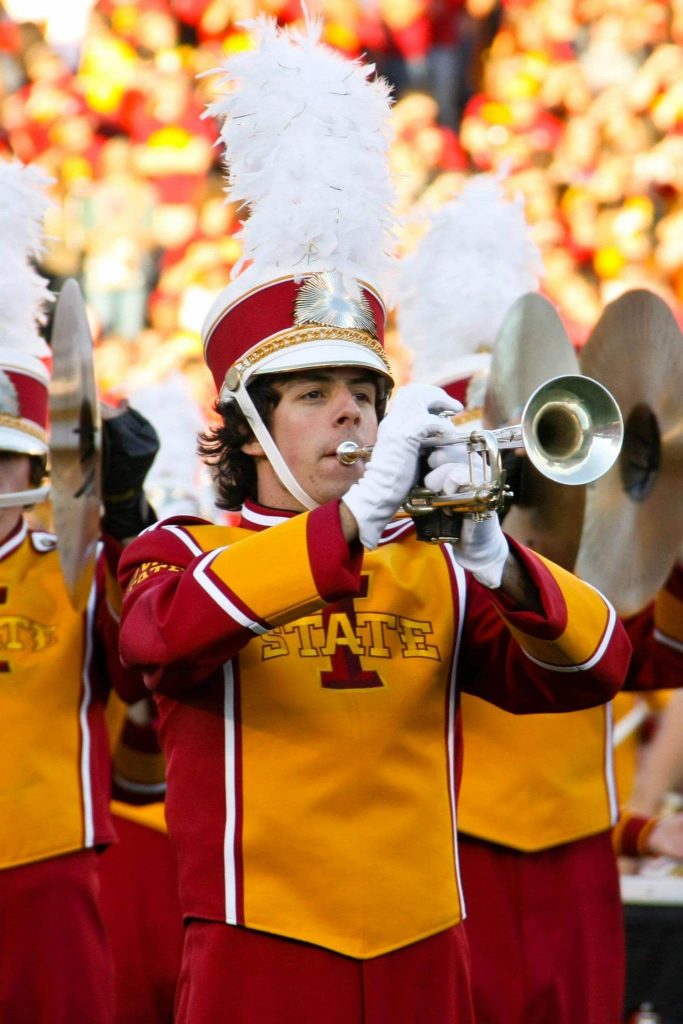 In addition to being from a family of ISU alumni, Adam said that the proximity to home, the strength of the engineering and design programs, and his loyalty to the Cyclones – "win or lose" – were also factors that influenced his decision to attend ISU.
Carlson arrived in Ames in the fall of 2009 and spent five and a half years on campus pursuing his dual degree. As a freshman he served as a Cyclone Aide, assisting in student recruiting efforts on campus, and he joined the Iowa State University Cyclone Football "Varsity" Marching Band his sophomore year. He said both of these experiences helped him to develop a large network of friends that he describes as "a family in a lot of ways."
"The comradery of going to the same university, having a lot of the same connections, going through the same things is always awesome, it's huge," he said. "I was in Chicago over Christmas break. Chicago O'Hare is a huge airport and I'm walking along and somebody yells out my name and sure enough it's one of my fellow trumpet players that I played right beside in band. That comradery is an incredible connection."
Not only did Carlson develop lasting relationships with his peers but he also worked closely with some faculty members including ME professor Judy Vance, Joseph C. and Elizabeth A. Anderlik Professor of Engineering. Carlson spent a couple of semesters and summers working in Vance's virtual reality (VR) lab. Vance said that when she first met Carlson, he provided her with a sketch of a bottle shape that he was working on, which she said was not the typical work example she would get from a ME student.
"My research in virtual reality focused on how to use this technology to improve the design process. I've always been cognizant of the need for engineers to appreciate and work closely with designers and vice versa," said Vance. "Adam's skill set and interest areas were just what I needed in my research group. Adam joined the group and often contributed ideas that had us looking at problems from a different perspective."
Vance, who played flute in Iowa State's marching and symphonic bands in the late 1970s, said that she thinks participation in the band can be a nice break from ME coursework while also providing students with an outlet to express their creativity and also meet people.
"Band provides a means to meet new people outside of your major and expand your network. It often becomes a place that people call their second home at ISU. It's a place to fit in. Band is a place where you can have fun, meet people and do something constructive that provides a break from all the hard work that goes into completing an ME degree," she said.
With all of the relationships he has developed and memories he has, Carlson said one of the biggest things he misses about Iowa State is being able to hang out on central campus.
"I've been a few different campuses all over the country I can tell you that there are far and few between that are as nice and beautiful as Iowa State with the green space that is there. I live in Ann Arbor now and [the University of] Michigan has a really nice campus but I would say that it does not have the green space that Iowa State does."
As he reminisced about his college years, Carlson offered three pieces of advice for current and incoming students. In high school, Carlson said he always excelled at math but struggled a bit with the two semesters of calculus he was required to take in college.
"One of the best things that I did was I got a tutor," he said, adding that the tutor helped to keep him from falling behind which ultimately helped him to succeed in other classes and stay on track to graduate in time.
Carlson's second piece of advice was to "get involved," as he had done being a Cyclone Aide and a trumpet player in the marching band.
"It's such a cool university to be at with 36,000, 37,000 students that the ability to connect with so many people your age at such a special time in your life, there's no better time to create friendships and have fun and enjoy what you're doing."
Lastly, Carlson encouraged students to take a class in a department outside of their major.
"While mechanical engineering is really, really good at Iowa State, being multi-disciplinary and being able to think in different ways and being able to relate to other people that have experience in other areas will only open up doors for you."
Even though he is now four years and more than 500 miles removed from Ames, Carlson said he will continue to hold his time at Iowa State close to his heart.
"What Iowa State gave me was really incredible in terms of a skill set and I'm only continuing to appreciate what that did for me. It takes a while to truly grasp what four or five years of school will do but I think I will only continue to look back fondly at the memories I have."