Jia Wen Lee, a senior in agricultural engineering, has been selected as the 2018 recipient of the American Society of Agricultural and Biological Engineers (ASABE) William J. Adams, Jr. and Marijiane E. Adams Scholarship. This yearly scholarship is given to one agricultural or biological engineering undergraduate student with a special interest in agricultural machinery product design and development.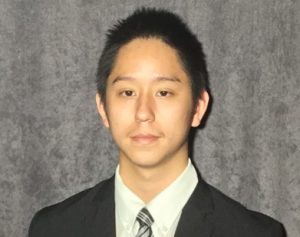 Lee will graduate December 2018. His previous work experience includes working for Ag Leader Technology on a co-op. He was also a student lab technician and web developer in the Department of Agricultural and Biosystems Engineering.
Lee is a member of the ISU Robotics Club on the autonomous snowplow mechanical team. He is also a member of ASABE and the team leader on the ASABE Robotics Team.