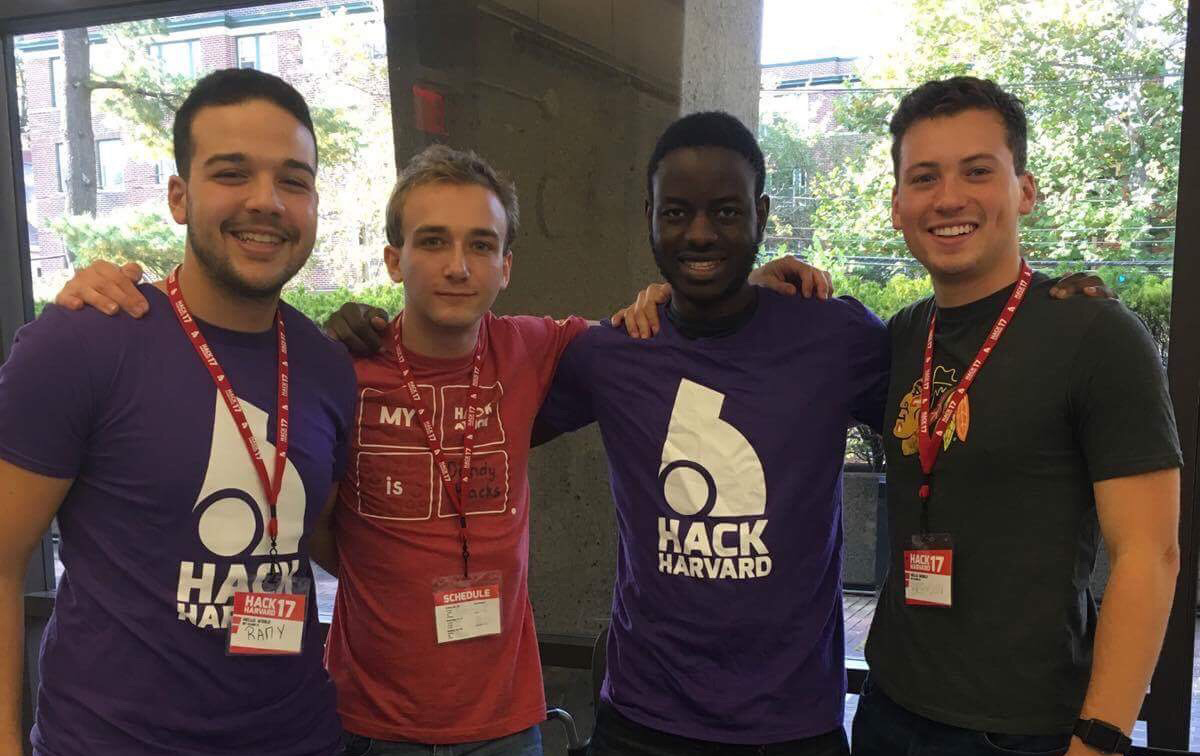 Brendon Geils and Victory Omole, seniors with the Department of Electrical and Computer Engineering at Iowa State University, make up two of the four-person team awarded the Hacker Prize at HackHarvard, at Harvard University, on Oct. 20-22, 2017.
"I participated in my first hackathon (HackISU) in the fall of 2014, and I've been in love with them ever since," Omole said. "I like hackathons because you can start and work on any project you want, and you don't have to worry about whether or not that project is sustainable."
Iowa State is one of over 130 universities to host hacking events. HackISU is holding its eighth 36-hour programming marathon this spring, hosting over 300 students from across the U.S. The event is one of the many events sponsored by Major League Hacking.
Major League Hacking is the official student hackathon league, sponsoring over 200 weekend-long invention competitions, called "hackathons," to inspire creativity and innovation among 65,000 students around the world.
During the hackathons, students break up into teams of up to four and spend 36 hours developing and creating devices and software or inventing new applications for electronics.
After that long stretch, teams will perform  demonstrations of their finished products for a panel of judges, who deliberate on their favorite creations to choose the winners.
Geils and Omole traveled to Cambridge, Massachusetts, to compete in HackHarvard 2017 and represent half of the four-person Quantum Computer Virtualization team.
"We [Geils and Omole] started qchakers, a group for studying and programming quantum computers, in September 2017," Omole said. "Going to hackathons and creating quantum computing-related programs is part of what makes qchakers qchakers."
The team wanted to create something that would make it easier for beginners to start learning about quantum computing, as it is an entirely new and radical approach to computation.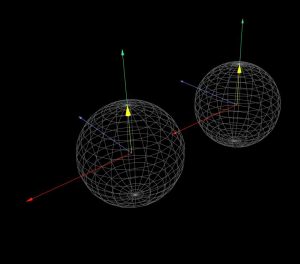 Quantum computers are powerful machines that take a new approach to processing information using quantum mechanics, which explores how the physical world works at the most fundamental levels. Quantum computing can run new types of algorithms to process information and could lead to breakthroughs in materials and drug discovery.
"For the short duration [36 hours] available to hack, we wanted to build something that people could use, but it was near impossible with the time constraint," Geils said. "The next best option was to help others understand what took us a few months using a visualization tool."
Their team was awarded the Hacker Prize, which goes to the team who uses something in a way it was not intended. Quantum computing is new, relative to other types of technology, which automatically made the group's project innovative.
"Quantum computing is such a new frontier with an unprecedented upside," Geils said. "I believe we were awarded the prize because we worked on a real problem and laid another block for the next team to build on top of."
The next HackISU event will be held March 23-24, 2018, at the Vermeer Applied Technology Hub/ISU Startup Factory.
"I have already signed up," Omole said. "I can't wait to meet and potentially work with talented people at HackISU this spring."