Two mechanical engineering graduate students recently received awards for their paper at the United States Association for Small Business and Entrepreneurship (USASBE) national conference earlier this month in Los Angeles.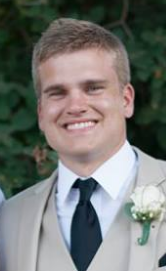 Sanvisna Kogelen (MS, Mechanical Engineering) and Alex Wrede (PhD, Mechanical Engineering) along with Patrick Kreiser (Bob and Kay Smith Fellow in Entrepreneurship and Associate Professor of Management) and Younggeun Lee (PhD, Entrepreneurship) co-authored a paper entitled, "The Influence of University based Entrepreneurship Education on the Formation of Entrepreneurial Capabilities". Their paper won the 2018 USASBE Entrepreneurship Education Research Paper Award sponsored by the journal Entrepreneurship Education and Pedagogy (EE&P) as well as the 2018 Best Overall Paper Award sponsored by Ohio University. The Best Overall Paper Award had more than 400 submissions from 254 universities across 24 countries.
Wrede said he was encouraged that his team's submission took the Best Overall Paper Award among so many other qualified entries.
"I am overly encouraged that the entrepreneurial society has recognized our work with such high regard," said Wrede. "Winning this award has motivated me to encourage other students to broaden their education. This paper and award all started from going outside of my major department and using elective credits toward a class that looked interesting to me."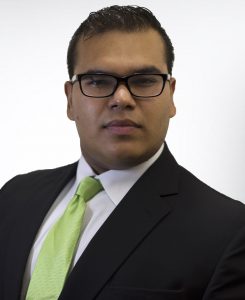 Kogelen said he was surprised to receive the award.
"I had confidence that our study was quite impactful, but I expected researchers from other institutions to win this award given their experience in this field," said Kogelen. "That being said, receiving this award was a very pleasant surprise. Knowing that work we conducted will contribute to the field of scholarly entrepreneurship positively is very rewarding."
Wrede plans to complete his PhD in May 2019 and hopes to pursue entrepreneurial and mechanical engineering opportunities simultaneously after that. He said that having knowledge of both engineering and business/entrepreneurship has been beneficial to his professional development.
"I think business and entrepreneurship intellect is important to incorporate with all fields of study. This opportunity has allowed me to develop entrepreneurial skills and in the future I think this will be extremely beneficial as I try to advance society in a practical manner with engineering designs," Wrede said.
Kogelen plans to complete his MS this May and hopes to pursue a career in research and development in industry after that. He said that having knowledge of both engineering and business has contributed to his professional development.
"Scholarly entrepreneurship is a broad field currently comprised of theories from several distinct fields, ranging from psychology and communication to business management. Being trained in engineering, I have a strong theoretical background in the hard sciences. By taking MGMT606X and subsequently conducting this study I garnered some idea into how people think and behave, how cultural influence affects how business is conducted across borders, and the advantages younger, smaller companies have over large multinational corporations," said Kogelen.
"Having knowledge like this allows me to understand how to work better in teams, conduct work being actively conscious of cultural boundaries and the inner workings of companies I might someday join. Skills like these that I picked up through my journey with entrepreneurship research together with my strong theoretical understanding in the harder sciences I believe has made me a more all-rounded student, and given me a unique skill set that I can bring into my future career," Kogelen added.