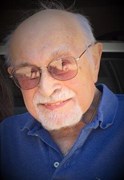 The Department of Aerospace Engineering mourns the loss of Harry Weiss, former chair of Engineering Mechanics and a professor of mathematics and engineering mechanics at Iowa State University from 1953-1989. Weiss passed away on November 22, 2017 with his wife Marion by his side.
Weiss was born on February 15, 1923 in Pittsburgh, Pennsylvania. He received his B.S. (1947) in mathematics, M.S. (1949) in applied mathematics and a D.Sc. (1951) from Carnegie Mellon University. Weiss came to Iowa State in 1953 as an assistant professor mathematics. In 1964, Weiss was named the chair of Engineering Mechanics, a role in which he served for 22 years until 1986. Weiss retired from Iowa State in 1989 and was named Professor Emeritus of aerospace engineering and mathematics. While at Iowa State, Weiss focused on mathematics, continuum mechanics, and integral transforms research. He also served as a consultant for several aerospace firms. After retiring from Iowa State, Weiss taught mathematics at U.S. Military bases in Germany and Italy.
Weiss was with the Department of Engineering Mechanics the year before it merged with the Department of Aerospace Engineering as it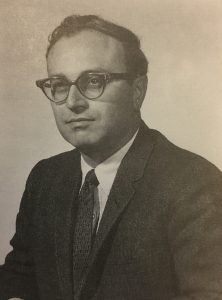 stands today. Weiss was very active with Sigma Xi, the Scientific Research Society during his time at Iowa State. He served as interim president, secretary/treasure, and was a member of Sigma Xi for over 60 years. In 2010, Weiss received the Evan Ferguson Award for service from Sigma Xi.
A memorial service will be held to honor Harry on Saturday, December 16 at the Ames Jewish Congregation. Weiss is survived by his wife, Marion; their three children, Eric Weiss (Karolyn), David Weiss (Gail Monahan), and Amaroq Weiss (Terry Kolkey); five grandchildren, Jon-Michael Richardson (Gary), Erica Hogan (Matt), Jordan Weiss, Holli Kolkey, and Zoe Weiss (Alex); and three great-grandchildren, London Weiss, Brooklyn-BelAir Moos, and Wyatt Richardson.