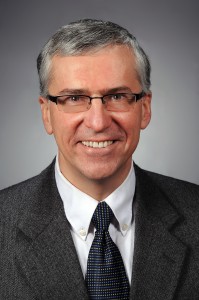 Jacek A. Koziel, associate professor of agricultural and biosystems engineering, won two Publons Peer Review awards.
According to the Publons, a service that helps researchers keep track of their peer reviewing activities, Publons Peer Review Awards "celebrate the highest achievers in peer review across the world's journals."
Koziel was ranked in the top 1 percent of peer reviewers in Environmental Science, ranking 35th overall in that category. He was also ranked as one of the top peer reviewers for Iowa State University.
Koziel is currently editing for two journals, Atmosphere and Engineering and Protection of Environment, and has reviewed for 47 journals total. He currently has 101 documented pre-publication reviews overall.
Iowa State University currently has 116 Publons peer reviewers, and is ranked 32nd in the country for number of reviewers, reviews, and total merit points, which are based on active reviewer participation.