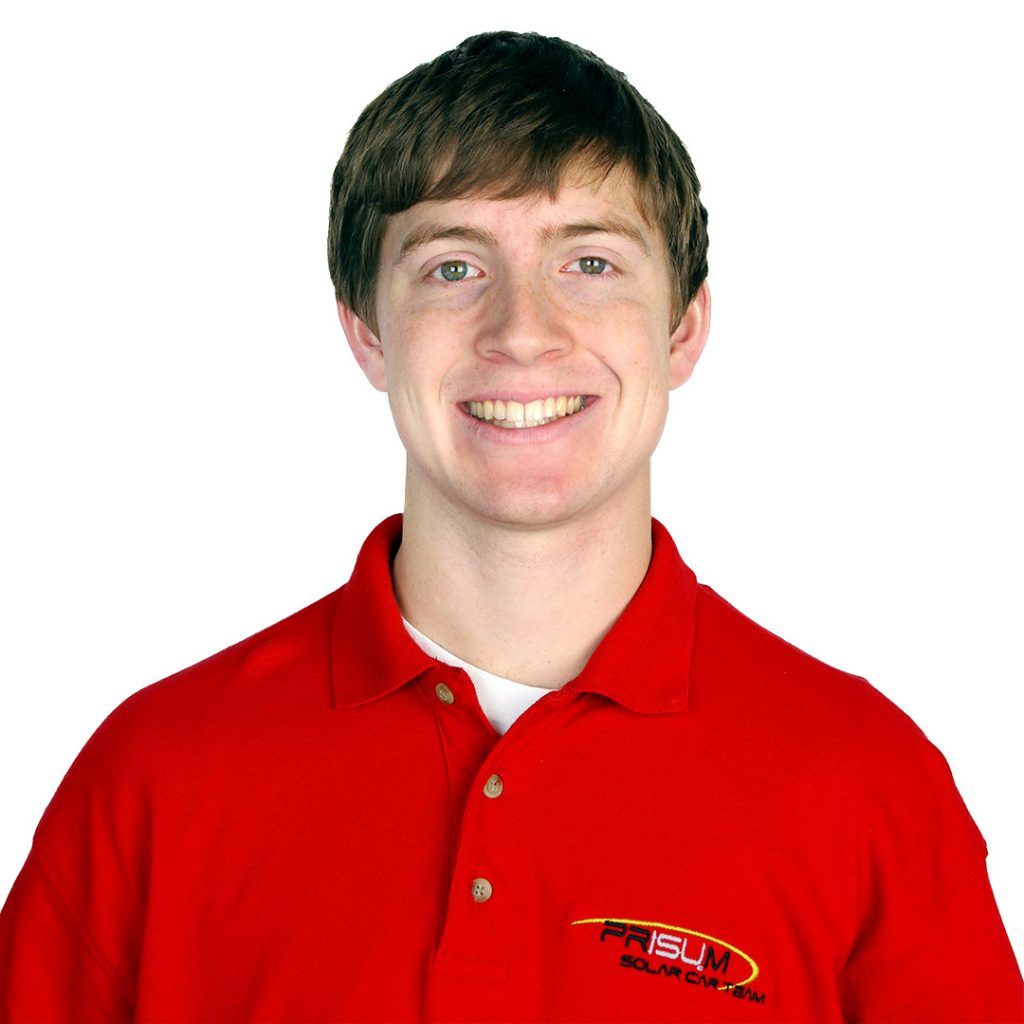 This is part of a 15-part series featuring students from Team PrISUm who are competing in the Bridgestone World Solar Challenge in Australia. For updates throughout the race follow PrISUm on Facebook and Twitter.
Name:  Thomas "Choo Choo" Burtnett
Hometown: Algona, Iowa
Year: Senior
Major: Mechanical Engineering 
What did you choose to attend Iowa State?
I had wanted to go to Iowa State since I was fairly young. It was not until high school that I realized I wanted to go into engineering. Iowa State has a bunch of amazing resources for engineering students and it felt like home so it was a perfect fit.
Career aspirations: I am currently considering graduate school, but uncertain at the moment. 
Advice for aspiring engineering students: Look into different industries and find something that inspires you. There are a large variety of projects that a degree in engineering can get you involved in!  When you start in engineering, try out clubs or organizations early on. Attend a few meetings and go to work times outside of meetings too. One or two meetings will not be enough to let you know if that particular group is a right for you!
Role on Team PrISUm: I am the Structures Manager on the team where we design, build, and test the roll cage and the carbon fiber tub of the vehicle. The Structures team and I collaborate with Aerodynamics, Dynamics, and Composites teams to ensure the body of the car will meet their functions and will protect the occupants. I also help out with a variety of composites work.
What are you looking forward to most about Australia?
I look forward to meeting the other teams down at the competition and seeing what ideas they came up with for their Solar Cars. It will also be neat seeing the stars and wildlife from the other side of the world!