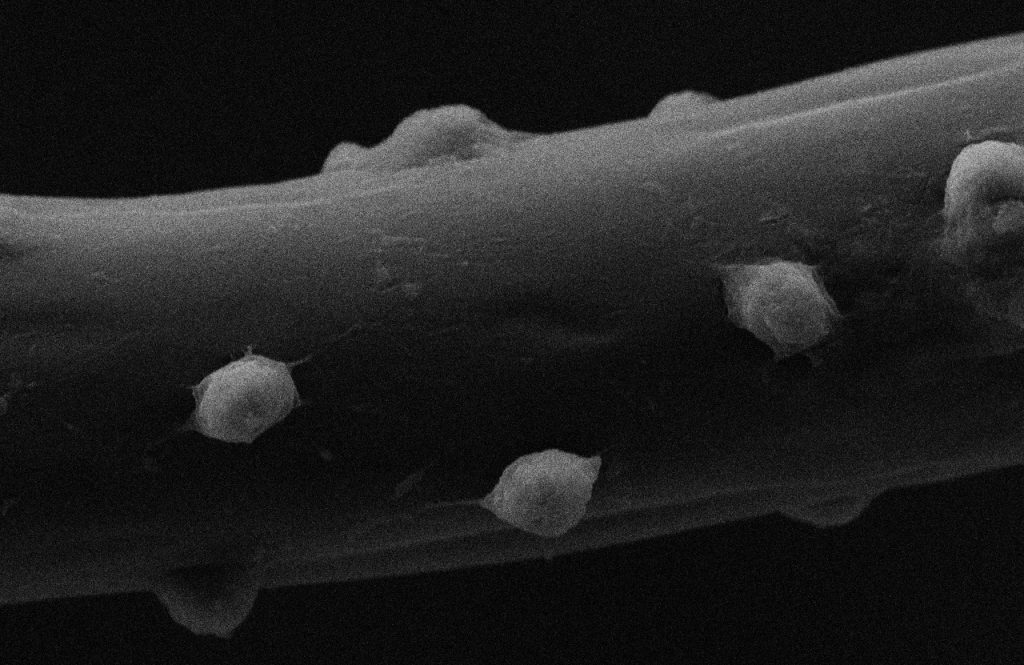 Two ME assistant professors recently had their work featured on the American Society of Mechanical Engineers' (ASME) news site.
Nicole Hashemi and Reza Montazami – along with researchers from ISU's Department of Genetics, Development and Cell Biology, the Neuroscience program, and the Center of Advanced Host Defense Immunobiotics and Translational Medicine – published a paper in the journal Biomacromolecules last year entitled "Polycaprolactone Microfibrous Scaffolds to Navigate Neural Stem Cells." That paper was the topic of a news story recently published on the ASME website.
The news story focuses on how the researchers are studying the use of microfibers "to grow cells and strengthen damaged tissue." Fibrous scaffolds can be used for cell alignment in applications such as nerve injuries and guiding the direction of axon growth as well as areas such as muscle tissue and vessels.
"The change from these kinds of adjustments can be amazing. I think there are possibly many organs where this could have an effect," Hashemi said in the article.
Their research was in part funded by the Office of Naval Research.