One Iowa State alum has turned his passions for mechanical engineering and helping people into a career. Wesley Meier (BSME'08) took his degree and went on to be the co-founder and CEO of Emerging Opportunities for Sustainability, or EOS International.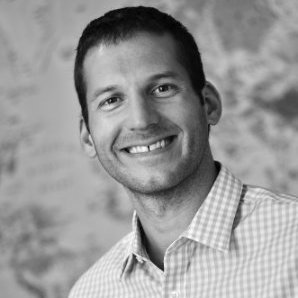 Along with fellow ME classmates Chris Deal, Greg McGrath and Lee Beck, Meier set off to use his engineering skills to give back to communities around the world.
"EOS International was founded with a simple mission: bring life-changing technology to the developing world, improving health, generating income, and preserving the environment," says Meier.
During the fall of 2008, Meier set off on a Peace Corps mission to a rural town in Nicaragua. During his time there, he realized that his engineering skills could make a significant impact on homes and agriculture in villages throughout the country. "With support from the EOS engineers back home, I started redesigning and installing technologies such as drip irrigation systems for smallholder farmers," says Meier.
This passion began long before college. Since childhood, Meier has been interested in mechanical engineering. However, during his sophomore year of college, a mechanical engineering class sparked his interest for working in developing countries. "The purpose of the class was to design an energy source to power a laptop, which would be used in Africa-all for under $100. This was my introduction into designing for the developing world. What really excited me about the whole project was the opportunity to use my limited engineering skills to potentially have a larger impact."
After this class, Meier went on to study emerging market-focused classes, such as Sustainable Engineering. In one class, he even designed a water valve for a rural community in Mali, Africa—a design that was actually put into place upon his graduation.
"I was fortunate enough to travel to Nana Kenieba, Mali with EOS co-founder Greg McGrath to implement our design. Traveling to Mali was very exciting, but we were quickly humbled by the experience," remarks Meier.  "We realized the unexpected complexities within the rural village such as our inability to communicate efficiently, limited tools and resources, and the practicality of taking a technology designed in a lab and installing it halfway across the world. This trip sparked an interest and passion to continue this work, and has carried with us throughout the creation and growth of EOS."
Today, current engineering students can participate in this mission.  "Four years ago, EOS started hosting ISU engineering students in Nicaragua and facilitating their skills to have a broader impact as well as provide an educational, cultural experience," says Meier.  "This quickly grew into an accredited class led by Dr. Gloria Starns. With Dr. Starn's leadership, the class grew to a month-long experience where students designed products in collaboration with Nicaraguans. This summer will mark the fifth year of engineering students in Nicaragua."
Meier encourages today's engineering students to find their niche and discover what they're passionate about. "I am fortunate to be able to use my engineering degree in a unique way to have an impact abroad," says Meier. "There is nothing more satisfying than finding or creating that dream job that matches your passion. It is worth the wait and you would be surprised how, with persistence, your work in various industries will eventually yield well-rounded career experiences."