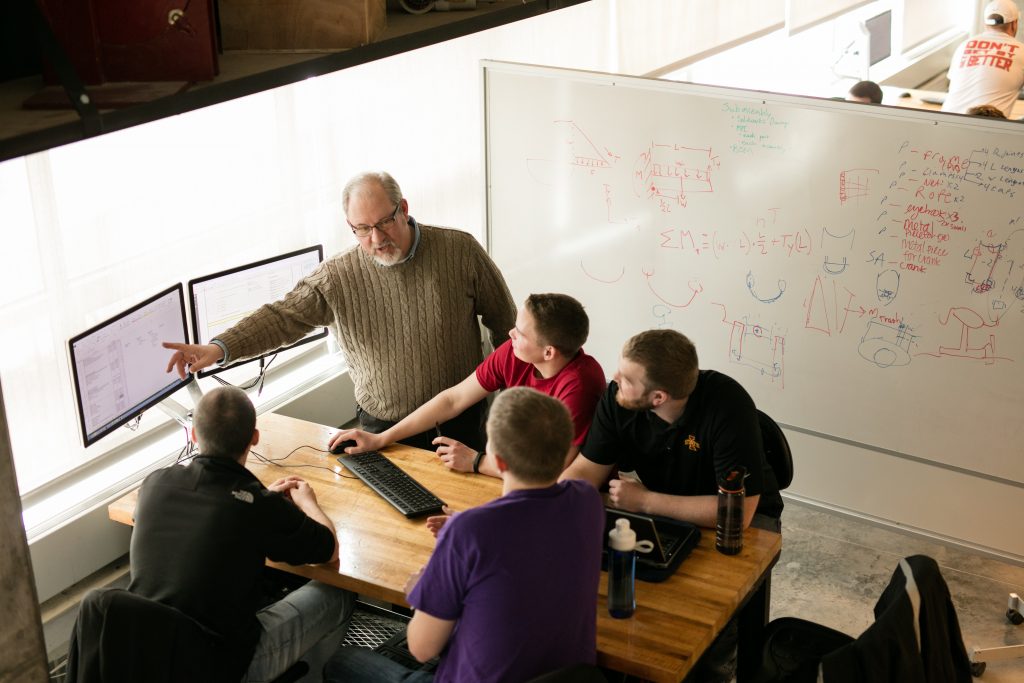 Enrollment in the mechanical engineering undergraduate program at Iowa State for the spring 2017 semester is nearly twice the size of the next biggest major, according to data from the Office of the Registrar.
ME's spring 2017 enrollment comes in at 2,054, ahead of second-place kinesiology and health with 1,119 students. Though not a degree-granting program, there are 1,750 undergraduates this spring on the "pre-business" track. Roughly one-third of this spring's undergraduate student body are concentrated in 10 majors: mechanical engineering, kinesiology and health, animal science, elementary education, aerospace engineering, chemical engineering, psychology, computer engineering, biology (AGLS and LAS), and civil engineering .
"I am honored that all these students and their parents have chosen to entrust us with their education," said ME Department Chair Caroline Hayes. "It is my aim to give the the best educational experience possible.  Mechanical Engineers make the world a better place."
In the fall, Iowa State surpassed Georgia Tech University to become the nation's largest undergraduate ME program.