Iowa State University (ISU) is the place to study civil engineering.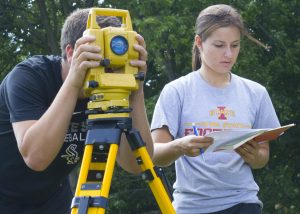 U.S. News & World Report released its 2017 "Best Colleges" rankings Tuesday. In civil engineering programs that offer a doctorate, ISU's Department of Civil, Construction and Environmental Engineering (CCEE) ranked no. 16 nationally, or no. 12 among public universities.
In this 2017 ranking by U.S. News & World Report, Iowa State University's civil engineering program tied with the University of California—Davis and California Institute for Technology for no. 16. in undergraduate rankings. The University of Illinois—Urbana-Champaign took the no. 1 spot.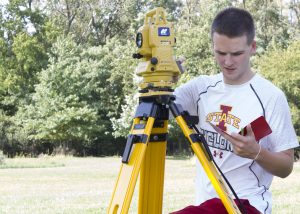 ISU CCEE offers undergraduate degrees with a major in either civil or construction engineering. Students may also elect to add an environmental engineering emphasis to the civil engineering degree. Currently, nearly 1,100 undergraduate students are enrolled in the department. The department also boasts the second largest number of undergraduate students, according to data collected from more than 170 universities by the American Society of Engineering Education.
ISU CCEE also offers masters and doctorate degrees in civil engineering, with specializations in the following: transportation, structural, geotechnical/materials, environmental/water resources, and construction engineering.
Read more about the current ranking online at Iowa State University News Service. Keep up-to-date with news at ccee.iastate.edu, or via departmental Facebook, Twitter, and LinkedIn (Iowa State University Department of Civil, Construction and Environmental Engineering and ISUConE).