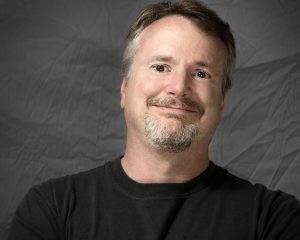 Throughout his career, ISU alum John Trickel has been providing companies across Iowa with engineering expertise for everything from electrical lighting to plumbing to energy efficiency. Trickel, who earned his bachelor's in mechanical engineering in 1993, owns the company VGI Design, and the impact of his work can even be seen on Iowa State's campus through the application ezNetPay®.
Trickel created ezNetPay®, a cloud-based application designed to help make payments easier between owners, contractors and designers. Initially, the application was used to solve issues within the Des Moines Public School District, but it is now being utilized across the state and Midwest, including within ISU's facilities planning and management group.
"We evaluated ezNetPay® and found that it was pretty economical, met our needs, and partly because John is an Iowa state alum and he has been a good partner," says Dean McCormick, the director for ISU's facilities planning and management group.
Trickel's drive to succeed started before he came to Iowa State to pursue his degree. He worked as a certified pipe welder and fitter, and later become a journeyman and master plumber. He started his education at the Des Moines Area Community College before transferring to Iowa State. Trickel continued to work at an engineering firm, and the commute from Des Moines made it hard for him to find time to study. "If I wasn't in class, I was working, spending time with my family or at the kitchen table at home. It was rare that I could find time to study," he says.
After he graduated from Iowa State, Trickel became interested in the ever-growing popularity of the internet and e-processing in the construction industry. In early 2000 he got to pursue this interest when he signed on to help with the Des Moines Public School District's 10-year $350-million renovation program as an advisor for the district's web-enabled project management processes.
During this project, Trickel noticed that connecting payments between owners, designers, and contractors was a big issue during the design and construction process. For example, a large construction project can involve hundreds of labor and material cost items of documentation across multiple parties. Sorting through and organizing this information takes time, money and manpower.
That's where he got the idea for ezNetPay®. Innovating a mathematically complex software solution into a collaborative web-enabled database including a back banking e-payment process proved to be a huge challenge for Trickel, but he's glad he stuck with it. To date over a billion dollars of contract value has been processed through the ezNetPay® system.
Although Trickel has numerous patents with ezNetPay® he says he continues to look for innovative new market processes that eliminates the traditional time it takes for money to recirculate in the local economy. He says these processes will unlock the barriers that block the flow of funds between owners, designers and contractors, as well as educate those who make financial decisions. "Continued enhancement of the application will allow clients to focus more on project quality and completion, not processing payments," he says.