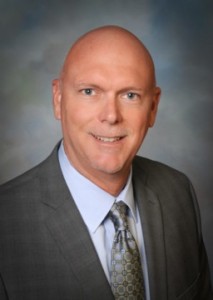 This story was originally published by Greenwich Aerogroup, Inc. with AviationPros.
Greenwich AeroGroup announced that it has named Austin Shontz as Vice President and General Manager of Western Aircraft. Located in Boise, Idaho, Western Aircraft was acquired by Greenwich AeroGroup in 2007 and is one of the company's two Maintenance, Repair and Overhaul facilities.
"Austin is a thought leader with extensive experience in aircraft manufacturing, completions and MRO services," said President and CEO of Greenwich AeroGroup Jim Ziegler. "We believe his experience combined with his innovative ideas and leadership style will benefit Western at all levels of operations, customer service and support."
Shontz kicked off his career in 1986 as an industrial engineer for McDonnell Douglas. From there, he spent the majority of his career with Gulfstream Aerospace where he quickly rose in rank and responsibilities, leaving the company in 2013 after serving six years as its Vice President of Manufacturing Operations, Final Phase Engineering and Supply Chain. He most recently served as a Senior Strategic Advisor for Embraer Aerospace.
Shontz holds a Bachelor of Science degree in Industrial Engineering from Iowa State University and a Master of Business Administration degree from Pepperdine University in Malibu, Calif.
He begins his duties with Western Aircraft on September 1, 2015.
Greenwich AeroGroup Inc., owns and operates providers of general, commercial, government and military aviation services including: maintenance, avionics and interior refurbishments; fixed base operations; aircraft sales, charter and management; manufacturing; component repair and overhaul and parts distribution. Current locations include: Aero Precision Industries, located in Livermore, Calif.; Airpro Aviation Systems, located in Doral, Fla.; DAC International, located in Austin, Texas; Professional Aircraft Accessories, located in Titusville, Fla.; Professional Aviation Associates, located in Atlanta, Ga.; NASAM, located in South San Francisco, Calif.; Summit Aviation, located in Middletown, Del.; TruAtlantic Mfg., located in Kernersville, N.C.; and Western Aircraft, located in Boise, Idaho. Additionally, Greenwich AeroGroup owns an interest in Helivia Aero Taxi located in Rio de Janeiro. News and information are available at www.greenwichaerogroup.com.