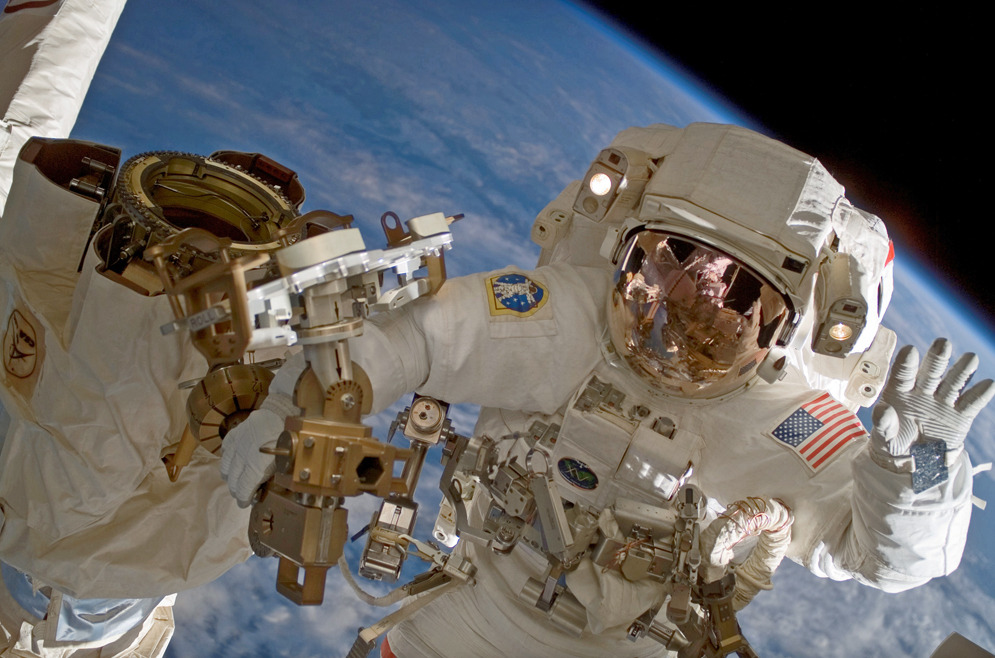 This story was originally published with the Iowa State University News Service. 
It will be a full and busy week for the 12 undergraduates studying spaceflight operations at Iowa State University.
The juniors and seniors will put in 11-hour days Aug. 10-16 during the second Spaceflight Operations Workshop offered by Iowa State's Department of Aerospace Engineering. Most every workshop hour will be filled with lessons in scuba diving, skydiving, wilderness survival, flight simulation, leadership, team building, space physiology or decision analysis.
Clayton Anderson, who retired from NASA's astronaut corps in 2013 and earned an Iowa State master's degree in 1983, is quick to say the workshop isn't about training the next generation of astronauts. It's more about helping students to think in new ways.
"When people design spacecraft or combines or tractor-trailer cabs or new cars, they have to think operationally to make the best design," said Anderson, a veteran of two flights to the International Space Station, an Iowa State distinguished faculty fellow in aerospace engineering and author of a new memoir, "The Ordinary Spaceman."
"At NASA," he said, "we call that operational thinking."
Anderson says that kind of thinking can be a competitive advantage.
"I want kids who graduate from Iowa State to think differently than the kids at other institutions," he said. "And so we're borrowing some of the techniques and subject matter that's used to train astronauts in the hope of exciting these kids and changing their approach to thinking."
Last year, Anderson helped design a prototype workshop for six students, five from Iowa State and one from Tuskegee University in Alabama. The idea was to start small and grow the workshop over time. With enough support and some content development, Anderson said he can see the workshop growing into an academic minor.
This time around, there will be 10 students from Iowa State and two from Tuskegee.
Tor Finseth, an Iowa State graduate student in aerospace engineering who's helping to coordinate the workshop, said those students are going to hear a lot about today's commercial spaceflight industry, human factors of spaceflight and operational procedure development.
But, Finseth said, "It won't be all theory and books."
The wilderness training, for example, will teach hands-on lessons in planning, execution and teamwork. Scuba diving will teach lessons about working in challenging conditions.
Those are good lessons for students, whether they're going to work in commercial spaceflight or Midwest manufacturing.
"This workshop doesn't have to be about space," Anderson said. "John Deere needs people who think operationally. We have to have kids who can step into the workforce and contribute right away. I want Iowa State kids to do that."