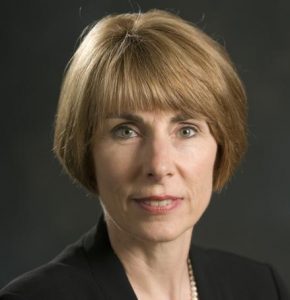 This story originally published by Michigan State University.
Daina Briedis, associate professor of chemical engineering and materials science in the Michigan State University College of Engineering, has been named a fellow of the American Society for Engineering Education.
The society will bestow the honor of fellow to 11 engineering and engineering technology educators at their annual conference in Seattle, June 15-17. The fellow designation is conferred upon ASEE members who have outstanding qualifications and experience in engineering and related fields.
Briedis is a fellow of both the American Institute of Chemical Engineers and the Accreditation Board for Engineering and Technology. She is an ABET adjunct director and serves as a facilitator of ABET Program Evaluator Training and ABET Program Assessment Workshops.
Briedis, also an assistant dean of student advancement and program assessment, joined MSU in 1982.
She earned a bachelor's degree in engineering science at the University of Wisconsin-Milwaukee and a Ph.D. in chemical engineering at Iowa State University.
Founded in 1893, ASEE is a nonprofit organization committed to furthering education in engineering and engineering technology. Its mission is to promote excellence in instruction, research, public service, and practice; exercising worldwide leadership; fostering the technological education of society; and providing quality products and services to members.