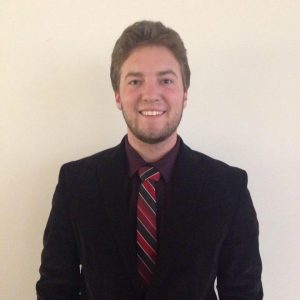 Research and Greek life teach aerospace engineering senior the importance of being a team player
Most freshmen at Iowa State never imagine they will be on a research team to design an airplane that goes faster than the speed of sound. Aerospace engineering senior Dan Donahue is doing just that.
His research experiences have also included senior design class projects. Currently, he's working on a project sponsored by Boeing. His team is designing a personal air vehicle that holds four passengers, takes off vertically to fly and drives down the road. Donahue also worked with Rolls-Royce to test engine performance software and write a user-friendly manual for students.
Donahue says his favorite part of his research is the teamwork and being involved in a variety of projects. This attitude began as a freshman and has continued to play an important role in how he chooses to spend his time as a student. "I've been in a lot – honor society, academic clubs, social clubs, and I've done many projects along the way. Being able to get involved is great. I had a great time along the way."
He hasn't spent all his time in the lab, though. As part of his fraternity's involvement in philanthropy, he spent two weeks biking across Florida after his freshman year to raise awareness for people with disabilities. He says experiences like these are what shape your personality as you progress through college.
Though Donahue's adventure at Iowa State is coming to an end, he is excited for the next journey in his life, where he will work for Boeing Defense, Space and Security in St. Louis as a flight engineer.