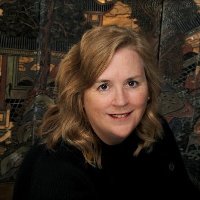 1981 IMSE alumna uses engineering degree to excel in medical school
From storming the football field after a win against Nebraska to all of her engineering knowledge "clicking" during thermodynamics, Susan Heller's experience at Iowa State was more than she could have ever imagined.
Heller, who graduated in a 1981 with a bachelor's degree in engineering operations, says she always knew she could accomplish whatever she set out to do. "I had a single mom and teachers encouraging me to go to college. I went to college and earned an engineering degree, which prepared me to go to medical school."
She adds that her education is something no one can take from her. "Anyone can literally do anything with an education. There's nothing more valuable."
After graduating from Iowa State, Heller worked for two years in industry, where she built the world as an engineer. She still believes engineers have a huge impact on society, and "They are the smartest people I've ever known."
However, after her friend was in an accident, her plans changed. "I decided to go to medical school. I had never even thought about it before, and now I'm a physician."
She says her Iowa State education did not go to waste, noting that the logic and analysis of engineering helped her to excel in medical school at the University of Iowa. She also continues to use her engineering background for patient diagnosis, "You take the information and analyze and process it to find the answer."
Heller works as a physician at University of California, Irvine Medical Center (UCI), although she is quick to point out that Iowa State is still "the most beautiful campus I've ever seen."
Her favorite part of the job is helping educate people who are faced with making choices that impact their wellbeing. "Healthcare decisions can be some of the most important decisions of your life, especially if you have something serious."
She has also made extremely rare diagnoses to save more than one life.
"There's no greater accomplishment than saving lives. Giving patients and their families more time with one another is the most rewarding thing I've experienced," she adds.