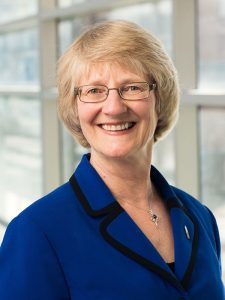 A little more than one year ago – April 1, 2013, to be exact – I arrived at Iowa State to begin my position as dean of the college. I have experienced wonderful opportunities and shared many of those moments with you. One thing I know for sure – there is continuous excitement and momentum in our engineering program, and the past few weeks have been no exception!
Congratulations are in order for the Iowa State student chapter of the SAE International! Our students recently placed 1st in the endurance race (beating such teams as Purdue, Michigan and Georgia Tech) and 7th overall at the Baja Collegiate Design Series at the University of Texas, El Paso. Out of 100 teams from around the world, ISU has placed in the top 10 for the second year in a row.
Last month, I participated in ISU Day at the Capitol in Des Moines – it was great to have our college represented at this annual event showcasing our university. I visited with legislators and others who were walking by our displays and even did a little recruiting with some high school students.
The Marston Hall renovation project is on schedule. Student services has already moved to Howe Hall, and the rest of us will be moving in July to a few different locations on campus. It will be an interesting two years in temporary locations but well worth the wait when we return to a "new" Marston Hall in 2016. And just as Marston is getting ready for construction, our new agricultural and biosystems engineering building is about ready to open. This is a state-of-the-art addition to our highly ranked ABE program and will continue our world-class excellence. Stay tuned for more details and photos in the coming months.
One of my top priorities has been to increase the size of our faculty so we can continue providing a high-quality education and conducting impactful research. We expect to add at least 25 new faculty members who will join our stellar faculty. These searches are producing excellent talent we are proud to have at Iowa State.
Yes, it's an exciting time in the College of Engineering, and it will be a busy summer as we get ready to welcome new and returning students this fall. As always, I appreciate hearing from you and look forward to your comments.