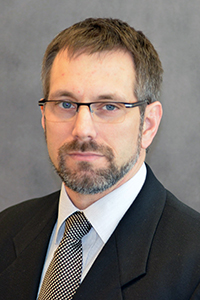 Travis Konda (PhDCE'04), a senior technical advisor with HNTB Corporation's Kansas City Bridge Design office, was selected by Civil Engineering News as one of its "Rising Stars" for 2014. The award recognizes 30 professionals, 40 years old or younger working in the U.S., who have shown exceptional technical capability, leadership ability, effective teaching or research, or public service benefiting the civil and structural engineering professions and their employers.
Konda has design and construction experience with cable-stayed and tied-arch bridges and design-build projects. In addition to practicing bridge design, he has remained active academically by teaching two courses in structural analysis at the University of Kansas Edwards campus and co-authoring several articles. Konda and his wife, Ursula Deza (PhDCE'10), also actively support their local community garden and food shelter through volunteer efforts.
To learn more about the "Rising Stars" award and other recipients, read this story.