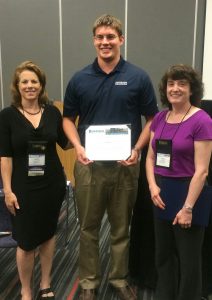 Carl Kirpes, a graduate student in systems engineering, received second place in the IIE Construction Student paper competition this spring.
The paper, entitled "Integrating Project Estimating & Cash Flow Analysis to Develop Companywide Resource Loading Projections," was influenced by work Kirpes completed at GENESYS Systems Integrator in Kansas City. This was his first entry into the competition which is open to both undergraduate and graduate students and design teams enrolled in any school in the United States who are members of the Institute of Industrial Engineers. Kirpes will represent Iowa State at the annual IIE Annual Conference and Expo that will take place May 31 through June 3 in Montreal, Canada.
"The paper uses an action research approach to identify ways to integrate project estimating with cash flow analysis to develop a companywide resource loading projection mechanism," Kirpes said. "I was delighted to hear the news and grateful that the department was willing to support my travel to represent the Iowa State engineering college and the Department of Industrial and Manufacturing Systems Engineering at the conference."
Previous honors Kirpes has received include third place in the IIE Society for Systems Engineering and Management Student paper competition last year, Wallace E Barron All-University Senior Award, Tau Beta Phi Fellow, Phi Eta Sigma Thomas Arkle Clark Scholar-Leader of the Year Award and Mortar Board Fellow.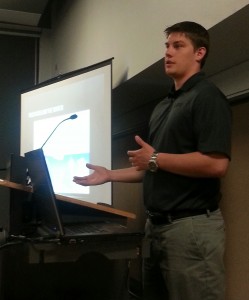 Kirpes is a graduate of both the industrial and mechanical engineering programs at Iowa State and will graduate with his master's degree in systems engineering in May. He plans to continue his work with GENESYS Systems Integrator.