The Department of Agricultural and Biosystems Engineering was the first to take advantage of Digital Repository @ Iowa State University when it was unveiled in April 2012, and ABE Chair Steve Mickelson has no regrets.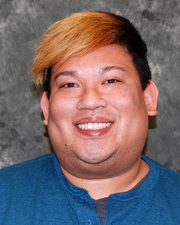 The repository is "an online platform we can use to provide access to different types of materials," according to Harrison W. Inefuku, the digital repository coordinator for Iowa State. Faculty, students and staff can place research, journal articles, graduate dissertations and other creative works online to provide open access to their work.
When Inefuku was hired in 2012 to build the repository, he looked to the University of Nebraska's as a guide for setting milestones. Nebraska—like Iowa State—is a land-grant university with a strong agriculture program, which is why the ABE department was a good place to start.
Mickelson—who is also the library liaison for his department—was interested in Inefuku's presentation of the repository because of the international exposure it would give his department.
"As department chair, I'm always looking for ways to expand our exposure across the world—as far as the research, teaching and other innovative extension work we're doing," he said. "I knew we'd be a good test case for this."
The online storage facility participates in a feature called the Digital Commons Network that aggregates all the content from every university that uses it. "You go to a specific discipline and you can look at a pie chart that shows you what percentage of those articles are coming from which university," said Inefuku.
When Iowa State started the repository, it held third place behind Nebraska and California Polytechnic State University. With the addition of Mickelson's vitae alone, it surpassed Cal Poly.
While Nebraska still boasted more than half the agricultural engineering works in the digital commons network, Inefuku pressed the department to build its presence.
In less than three months, Iowa State's ABE section surpassed that of Nebraska's, climbing to about two-thirds of the agricultural engineering works from universities across the commons—including Purdue, Tennessee, Kentucky and others.
The repository provides open access to these materials for anyone with an Internet connection, unlike a library catalogue or online database, which require login credentials or subscriptions.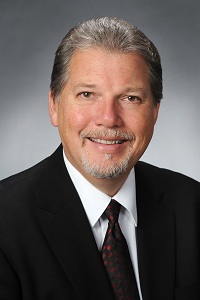 Inefuku said the only real obstacle he's faced in working with the repository comes from the publishers that don't allow full access, which has also been one of the only deterrents for some faculty members. Most journals, Inefuku said, have been helpful in providing the PDF version of published articles, but in those cases of limited access, the repository also uses the unpublished manuscripts.
Mickelson asked Inefuku to put together information about the copyright myths and truths when some of his faculty was reluctant to post their work on the repository, which he said helped change their minds and get them involved.
In the beginning, Mickelson wasn't sure how faculty would respond to the idea, but he said they've been both "collaborative and pretty open-minded" as a whole.
Even though journal articles are a large part of the material published on the repository, graduate theses and dissertations are also extremely prevalent. "It's really great exposure for our grad students," said Inefuku.
"The theses and dissertations are very popular—they're by far the most downloaded items we have in our repository," he added. In the short time since the repository has been up, the most-downloaded theses have been downloaded more than 6,000 times and cited in peer review journals and by other universities.
As the repository begins to grow and more colleges and departments begin to utilize it, Inefuku said he expects some difficulties in getting permissions even for manuscripts in other disciplines, especially humanities, where he said the culture of sharing is trickier.
As for the time it takes for other departments to join the repository, Inefuku and Mickelson are unsure. "I think definitely every department will get on board," said Mickelson. "Some will catch on quicker than others; some will be more pioneers like us and others will wait until almost everybody does it and then they'll jump on board.
"If more people are looking at Iowa State and citing our research, not only will our department's rankings go up, but ISU's ranking will as well," he added.