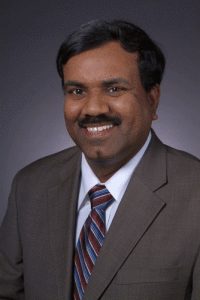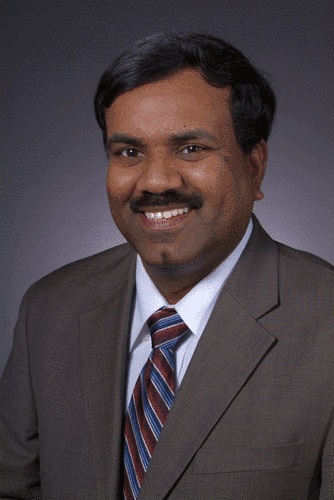 As research in Big Data continues to gain momentum at the national level, Srinivas Aluru is among those recognized as a key stakeholder in the field.
Aluru, the Ross Martin Mehl and Marylyne Munas Mehl Professor of Computer Engineering, has been invited to participate in the White House Big Data Workshop, being held May 3, 2013.
The workshop is part of the Big Data Research and Development Initiative, and is coordinated by the Office of Science and Technology Policy and the NITRD Big Data Senior Steering Group. It is the first in a series of events designed to help the Federal Government implement and expand the initiative, while also inspiring new partnerships and ideas in the field.
"This is a great opportunity for myself and the university," Aluru said. "It is a chance to interact with experts involved in Big Data initiatives and learn more about research from federal agencies, academia, and industry. There will also be opportunities to participate in brainstorming and evolving national policy."
Workshop participants will represent a variety of sectors and will be discussing the best ways to support Big Data advancement, including major ideas like what are the most promising value propositions; what kinds of long- and short-term goals can realistically be achieved; and what are the best implementation plans.
"I am looking forward to broadening my perspective by learning about all the major Big Data initiatives at the national level," Aluru said of the workshop. "I am also hoping to get to know people and form partnerships that will enhance our Big Data research, and similarly make a positive impact on others."
Aluru's research focuses on life sciences, particularly in processing the high throughput data arising from sequencing and other biological instruments, and their myriad applications. Emphasis in this area is important to make the next wave of advances in understanding disease traits, personalized medicine, plant biotechnology, and understanding diversity of life.
"It has huge potential for positively impacting health, well being, and economy of our society," Aluru added.