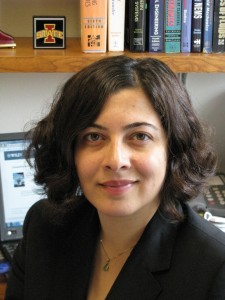 Nicole Hashemi, William March Scholar in Mechanical Engineering and assistant professor, has been accepted to join the American Society for Engineering Education's Virtual Communities of Practice.
The program, supported by the National Science Foundation, creates web-based networking for faculty development. The goal of the collaborative effort is to develop research-based instructional practices and classroom teaching skills.
Five groups of 20 to 30 faculty members have been recruited to join the virtual communities in the areas of electric circuits, mechanics, thermodynamics, mass and energy balance, and Frontier of Engineering Education (FOEE). Hashemi will participate in the thermodynamics community. Virtual Communities of Practice will meet weekly through the last half of the spring 2013 semester and all of the fall 2013 semester.
For more information about the ASEE Virtual Communities of Practice program, go to http://www.asee.org/asee-vcp.