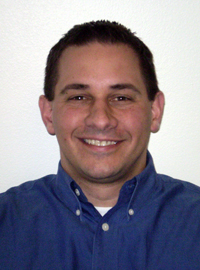 Engineering professors at Iowa State University are part of an international, collaborative research team recently awarded $4.1 million from the Department of Energy (DOE). The team, led by Sandia National Laboratories, also includes researchers from the University of Maine (UMaine), TPI Composites, and Delft University of Technology (TU Delft).
Iowa State's researchers, who will receive $1 million of the funding, include Matt Frank, Frank Peters, and John Jackman, associate professors of IMSE; Vinay Dayal and Hui Hu, associate professors of aerospace engineering; and Partha Sarkar, professor of aerospace engineering.
Their project, "Innovative Offshore Vertical Axis Wind Turbine (VAWT) Rotors," will investigate creating offshore turbines with production capacities of up to 15 megawatts of power and blade lengths over 150 meters, compared to typical onshore turbines with 40 meter blades and the capacity of 1.5 megawatts. The team will not be applying these modifications to the typical turbine design, though.
"The U.S. has considerable wind resources off our coasts; however, much of that is in very deep water," explained Frank, PI for the project. "Putting up traditional towers will not work due to maintenance issues."
In traditional towers, or horizontal-axis wind towers (HAWT), the blade pitch system, yaw system, gearbox, and generator are all located near the top of the tower. If placed in deep waters, not only will a HAWT increase structure costs through an additional submerged base, it will also increase maintenance and operation analysis costs because large equipment would be needed to reach the top of the turbine.
Instead, the team will be looking at creating a floating wind turbine that is anchored to the ocean floor and has a VAWT rotor. Using a VAWT, the gearbox and generator can be located just above the surface of the water for easy access. In addition, the insensitivity to wind direction will allow the group to create larger rotors.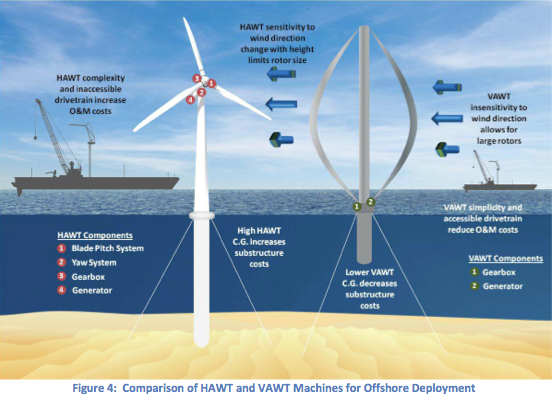 Given the capabilities of the contributors and the international aspect of the team, the group will tackle a range of tasks, including developing a new rotor design (directed by lead researchers from Sandia and TU Delft); understanding the best manufacturing processes (with insight from Iowa State and TPI); and testing designs in the wind tunnels at Iowa State and the wind-wave test pool at UMaine.
"Combining resources from a national laboratory, academic institutions, and an industrial partner will enable our team to quickly move from innovative, early concepts to more detailed, practical design considerations," Frank said. "And, we'll be able to run through everything from manufacturability to cost challenges."
This project will be the second major initiative for the Wind Energy Manufacturing Laboratory (WEML) that is led by the IMSE department. Frank, Peters, Jackman, and Dayal, in collaboration with Sandia and TPI, are currently working on another, $6.3 million project, "The Advanced Manufacturing Innovation Initiative," aimed at developing better methods to manufacture and inspect HAWT rotor blades.
"The addition of this new project offers WEML the opportunity to expand its national and international research, as well as contribute to the advancement of the wind energy industry," Frank said.