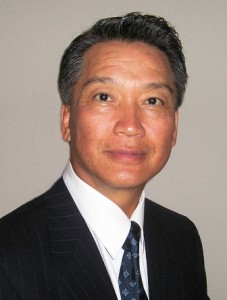 The research of Bong Wie, the Vance D. Coffman Chair Professor in Aerospace Engineering and Asteroid Deflection Research Center (ADRC) director, will be featured on a segment of Science Center of Iowa's Café Scientifique. The program will be first aired on IPTV World on Monday June 11, 2012, at 8 p.m. CST, with several rebroadcast dates.
Wie established the ADRC in 2008 to foster research on preventing asteroids from colliding with earth. That same year, the ARDC organized the Asteroid Deflection Research Symposium, where prominent researchers and scientists from the planetary defense community gathered to develop real plans and technology for asteroid deflection and begin looking at the materials and computer systems that would be needed to initiate such plans. By looking at flaws in current engineering technology, the researchers have been able to identify principal research areas to pursue in the hopes of carrying out ADRC's mission.
The Café Scientifique segment will deliver Wie's in-depth explanation of the latest science, engineering, and technology coming out of the ADRC. For more information on asteroid deflection and the ADRC read this Innovate story and don't forget to tune into one of the four IPTV shows.