In collaboration with the College of Liberal Arts and Sciences (LAS), the College of Engineering has created a new opportunity for engineering students: the Leadership Certificate in Engineering. The certificate is an engineering-focused track in the existing Leadership Certificate Program in LAS.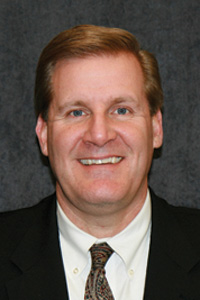 The certificate was created in response to industry needs. "We are hearing from recruiters that they would love to see engineering graduates with more training and experience in communication and leadership," explained Gary Mirka, associate dean for undergraduate and graduate education.
Through each of the college's departments, students have excellent experiences that develop the essential engineering knowledge and skills to succeed in their discipline. With this new certificate, students will get an opportunity to gain valuable skills that might not be taught in typical engineering courses. "What we are hoping to do is provide our engineering students with additional training so that when they graduate, although they might not take a leadership position immediately in a company, they can exhibit leadership characteristics early within their careers," said Mirka.
This certificate requires 21 credit hours of coursework, nine of which cannot be applied to other program requirements.  The capstone course, ENGR 490L, is an opportunity for students to bring the skills they've learned full circle. As a requirement of the class, each student must first shadow an engineering leader in a company, and then practice their leadership within a student organization, research project, or similar group. Through these opportunities the students are able to apply what they've learned throughout their leadership courses.
The college took careful consideration of several factors while creating the certificate. High on their list of priorities was the ability to offer the opportunity to a broad spectrum of engineering students. "Once students enter their careers, their leadership skills will take them a long way regardless of their academic performance in college. The most important thing we can do with this program is reach students at all levels who have what it takes to make a great leader and give them a chance to use those skills," Mirka said. As a result, a minimum GPA of 2.0 was set in order to enroll in the certificate program.
Students who wish to obtain this certificate must first go through an application process. Once accepted, the certificate requires a total of 21 credits: nine fundamental credits, three communication credits, six elective credits from a list of approved leadership courses within engineering, and three capstone credits.
To compliment this new certificate, a student organization has been formed called Emerging Leaders in Engineering (ELE). According to ELE, their mission is to "create an environment for the leaders of tomorrow to realize their full potential and to recognize the responsibility to make the world a better place." By offering these two opportunities in parallel, students can learn from each other and gain an even more rounded skill set.
As with anything in the College of Engineering, ideas to improve upon the certificate are already circulating. With the success the college has seen in the variety of graduate programs offered through Engineering Online Learning (EOL), Mirka is beginning to think it would be beneficial to students who have already graduated to offer the certificate's courses online. "We don't have most of these courses available online yet, but I think it a direction that we are likely to go," said Mirka. "There is good market for engineering graduates who want to get some additional training in leadership to advance their career."
While on-line offerings are likely in the future, for now, Mirka says the focus will remain on getting the program up and running for our on-campus students.  Establishing a great reputation for the certificate among students will be key to the program's success. The program is currently accepting applications. For more information, visit the Leadership Certificate in Engineering website.