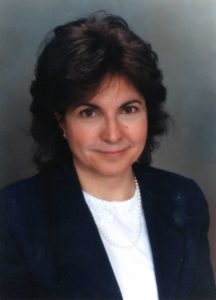 The College of Engineering has selected Dr. Janis Terpenny to chair the Department of Industrial and Manufacturing Systems Engineering (IMSE).  She will also be the inaugural holder of the Joseph Walkup Professorship in Industrial and Manufacturing Systems Engineering.
Terpenny is a professor in the Department of Mechanical Engineering and in the Department of Engineering Education at the Virginia Polytechnic Institute and State University. She is also a faculty affiliate in Virginia Tech's Department of Industrial and Systems Engineering. Currently, Terpenny is on a rotational appointment as a program director for the Division of Undergraduate Education with the National Science Foundation (NSF) through August 2011.
Her research addresses how engineered products are designed, including methods, processes, and tools to support the early design stage. Specifically, Terpenny studies the capture of knowledge and information in design, product families and platforms, the prediction and management of product obsolescence, complexity in product design and life cycles, as well as critical challenges in design education. Her research draws from the experience she gained while working at General Electric and additionally from a variety of projects she has completed for small and large industrial partners.
Terpenny is the director (currently on leave while on assignment at NSF) and co-founder of the Center for e-Design, an NSF Industry/University Cooperative Research Center. Throughout her career, she has managed $7m of sponsored research and is the author of 140 peer-reviewed publications. Terpenny is also a Fellow of the Institute of Industrial Engineers (IIE) and member of the American Society of Mechanical Engineers (ASME) and the American Society of Engineering Education (ASEE).
"I am looking forward to the strong leadership and vision that Professor Terpenny will provide for our IMSE department," said Jonathan Wickert, dean of the College of Engineering. "She is a great collaborator, and her commitment to building long-standing partnerships with industry and other universities is an excellent fit with the engineering college."
Terpenny says one of her primary obligations as an educator, researcher, colleague, and leader is to help others understand the potential each person has to enjoy and contribute to society.
"I am honored and delighted to join the IMSE department, engineering college, and larger Iowa State University community," she said. "The college's commitment to and push for boundaryless interdisciplinary approaches and solutions to pressing challenges facing our nation in energy, health care, service learning, and more, is exciting. This interdisciplinary focus on design is very timely given the growing needs and focus nationally on innovation and design."
Terpenny added that the IMSE departmental strengths in areas of operations research, advanced manufacturing, and human factors are core to modeling, decision-making, and realization of products, systems, and processes. "Reducing high costs and improving usability, maintainability, and manufacturability are just a few of the many important areas where IMSE is contributing and leading the ever-changing definition and role of industrial and manufacturing systems engineering nationally," she said. "I look forward to bringing the Center for e-Design to Iowa State where it will certainly flourish, providing high value to industry, government, and university partners."
Max Morris has served as interim chair of IMSE since January 2011. He holds a joint appointment in the Department of Statistics and IMSE.
"Professor Morris has provided valuable and steady leadership during this time of transition," Wickert said. "I appreciate his service to the engineering college."
Terpenny will join Iowa State on August 16, 2011.