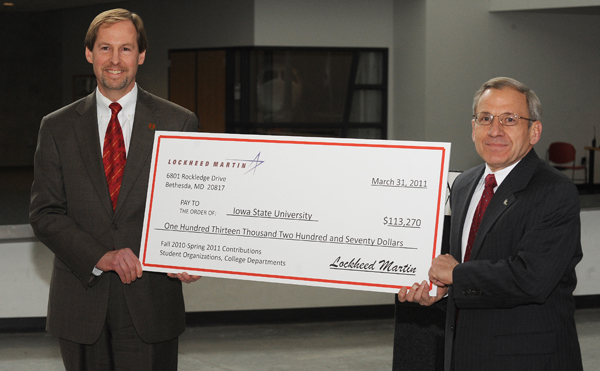 Representatives from Lockheed Martin were recently on the Iowa State University campus to present a check totaling $113,270 for a variety of initiatives in the College of Engineering.
Neil Kacena, vice president of advanced development programs with Lockheed Martin, presented the check to Jonathan Wickert, dean of the College of Engineering, in ceremonies held in early April on campus. Kacena is a 1972 industrial engineering graduate of Iowa State.
"We are thankful to Lockheed Martin for such strong support," Wickert said. "Our partnership is a point of pride, and this gift will enhance the research and educational experience of students throughout the college."
Read the full story.