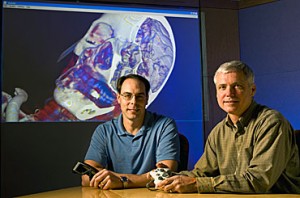 BodyViz, the Ames-based virtual-reality, medical-imaging company, is the subject of a feature article in the Feb. 11 issue of the United Kingdom version of Readers Digest.
"X-rays Go Xbox" is the title of the article, which describes how scientists at Iowa State University put together a system that allows physicians to navigate full-color medical scans with an Xbox ctontroller.
Read the full story on the Des Moines Register blog.