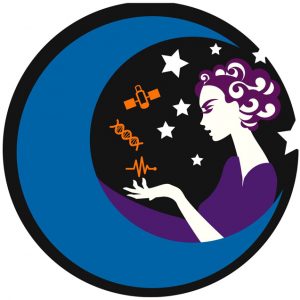 The Iowa State University College of Engineering will be one of 21 sites across Iowa hosting Moms Night out for STEM (science, technology, engineering, and math) on Monday, October 18. Activities begin at 6:45 p.m. in Howe Hall.
The Iowa Math and Science Education Partnership (IMSEP) is coordinating Moms Night Out for STEM as Iowa's unique contribution to the first USA Science and Engineering Festival. The "night out" approach was brainstormed by IMSEP and the College of Engineering to inspire primary caretakers, particularly moms, to get hands-on with their children's math and science education.
This free event is open to the public at locations throughout the state. Visit here to register for the event nearest you.
Also check for Moms Night Out for STEM on Facebook to connect with others who plan to attend. The premiere sponsor of this Iowa satellite event is John Deere.
Recent studies have indicated that primary caregivers help to shape the aptitudes and attitudes of their children toward mathematics and science. "Evidence continues to mount that point to moms (and dads) as key to the attitudes and decisions of youth when it comes to STEM careers," says Jeff Weld, Director of IMSEP. "This satellite event in conjunction with the USA Science and Engineering Festival puts moms and dads right in the middle of the mix."
Putting them in the middle of the mix will help to target those caregivers by giving them ways to educate their kids, kindergarten through sixth grade, in order to make math and science more fun and less daunting. Moms Night Out for STEM will feature hands-on experiences with local teachers and researchers to show how math and science can be fun. It will also include items for parents to take home and use with their children.
"Iowa's Moms Night Out satellite event is one of the most unique of the 50 events we're doing," says Larry Bock, Executive Director of the USA Science and Engineering Festival. "In Washington (D.C.), we focus so much on the kids, but if parents aren't involved we lose so much. We can really learn a lot from what Iowa's doing with Moms Night Out for STEM."
IMSEP is a state-funded initiative led by the University of Northern Iowa in partnership with Iowa State University and the University of Iowa. IMSEP's goals are to improve mathematics and science performance of Iowa students; to prepare more high quality mathematics and science teachers for Iowa's schools; and to promote statewide collaboration and cooperation. For more information, please contact the IMSEP offices at (319) 273-2716 or imsep@iowamathscience.org.
Participating Locations
Ames
Ankeny
Atlantic
Cedar Falls
Cedar Rapids
Coralville
Davenport
Des Moines
Greenfield
Holstein
Johnston
Milford
Mount Vernon
Muscatine
North Liberty
Ottumwa
Sioux City
Storm Lake
Waterloo
Waverly
Winterset