They look the same, sound the same and possess the same thirst for knowledge and adventure. They even studied engineering for their undergraduate and graduate degrees at Iowa State University.
Despite these similarities, identical twins Erik and Luke Goetzke chose to pursue different career paths – albeit in the engineering industry.
"We're not the inseparable twins," they say, but the aforementioned might make one think otherwise.
Whether it's a special connection twins share or something else entirely, Erik and Luke knew at an early age that they wanted to be engineers. They both have strong problem-solving skills and an affinity for math and science.
Childhood experiences, spanning from family vacations to elementary, middle and high school science projects, later helped them to tailor careers to their unique interests.
Erik has an eye for things that fly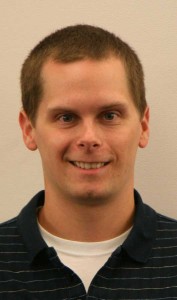 He may not have known it at the time, but when he was growing up, Erik had developed a passion for aerospace engineering – inspired by flight.
"I really enjoy seeing and making things that fly and go fast," he says.
Erik's interest grew during family vacations when he and his family visited various aircraft places, such as the National Air and Space Museum in Washington D.C., and the Kennedy Space Center in Florida. The planes and rocket assemblies on display fascinated him.
In middle school and high school, Erik built and tested many highflying science projects. For a middle school shop class, he put a nosecone, fins and a two-liter pop bottle together to make a water-propelled rocket.
After graduation, he wanted to learn more about aerospace engineering and enrolled at Iowa State to study the field. At ISU, Erik finally got a chance to build a fully functioning aircraft during his senior design capstone project.
That experience later helped him decide to pursue a master's degree after receiving his bachelor's in 2013.
"I wanted to gain experience in the research process and learn more about aerospace system design," Erik said.
He chose Iowa State for grad school and joined a study to develop methods that enable engineers to quickly and efficiently determine whether they can manufacture an aircraft that meets their customers' expectations.
"We're basically creating a method that defines what an aircraft program can do under a budget to make them more cost efficient," he explained.
To increase flying distance, for example, an aircraft needs more fuel, but more fuel adds weight and takes up space – reducing the available weight and space for cargo. In this case, his method would trade the revenue from passenger seats for the cost of fuel space to increase profit.
Erik says he will finish his master's in aerospace engineering in the fall of 2014. After which, he wants to work for the commercial or defense industry.
Instead of a light bulb, Luke had a "flashlight moment"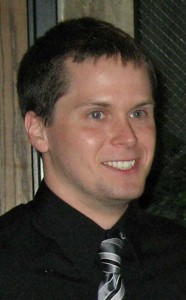 Luke was already showing the makings of an electrical engineer in elementary school after he learned how to make a homemade flashlight by wiring together a battery and a light bulb.
"I thought that was the coolest thing in the world," Luke said.
From that day on, he says he took apart any and every electronic device he could find at his home and pieced them back together. Sometimes the parts didn't go back together exactly the way they were, but he never stopped trying.
In high school, Luke signed up for an electronics course that introduced him to the fundamentals of electrical engineering – the topics varied from house wiring to circuit analysis. His interest in the field grew, and he decided to pursue electrical engineering as a career.
He later went to Iowa State's Engineering and Beyond summer camp, which influenced his decision to enroll at the university.
At Iowa State, Luke studied electrical engineering for his bachelor's degree. Starting after his sophomore year, he interned at Texas Instruments for three consecutive summers in Tucson, Arizona. While working for Texas Instruments, a fellow co-worker encouraged him to enter Iowa State's concurrent program and graduate with a master's degree in five years.
Luke received his bachelor's in 2013, and for his graduate project, he is building a low cost, modular embedded system with an application for verifying algorithms related to data-converter testing. Coincidentally, this project is very similar to the work that he did at his internships.
There are many applications, but he says data converters are commonly found in electronic devices, such as speakers and microphones. The speaker on a cellphone, for example, has to convert the digital world to analog signals so people can actually hear it.
Once manufactured, data converters are tested to ensure performance and quality. Incidentally, this practice raises production costs because of the time it requires. However, using improved algorithms can speed up the process and save money.
"I'm designing a physical device that electrical engineers can use to verify their algorithms," he said.
After finishing his master's, Luke says he will return to Texas Instruments and work for them as an electrical engineer.
Erik and Luke may have strikingly similar appearances, skills and abilities, but who knows where their paths will eventually lead. One thing's for sure, the bond that twins share can be a strange and mystifying thing.