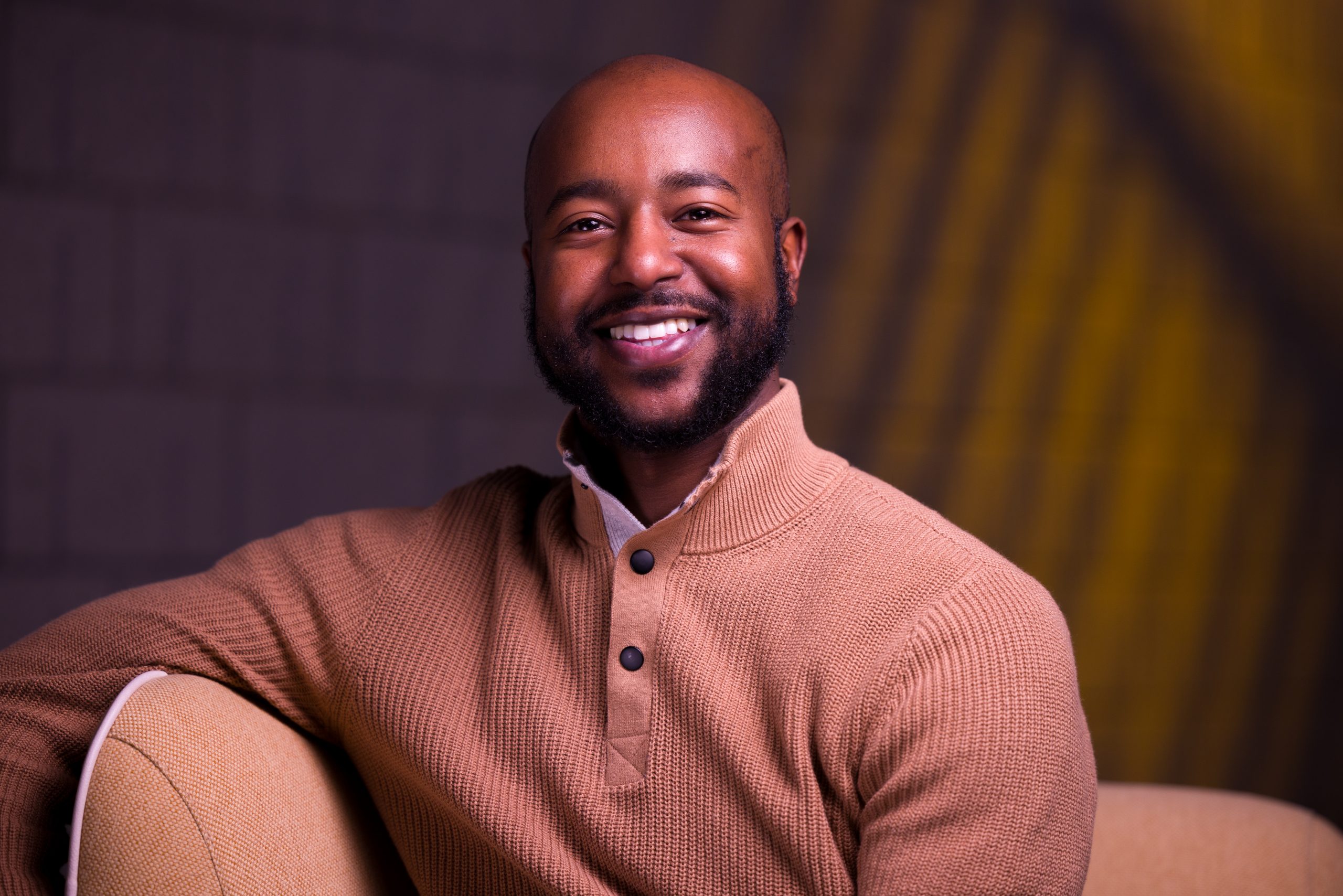 "Engineering takes strong technical skills, but to truly change the world as an engineer, you also need strong connections – to your mission, to other engineers and to companies you want to work for," said Abdelwadood Daoud ('18 mechanical engineering).
Creating connections is at the heart of Daoud's mission—ever since visiting family in Sudan during his first year at Iowa State, he fully grasped his background, what life was like for his family overseas, and his opportunities as a Cyclone Engineer.
"I came back to Iowa State almost laser-focused on realizing the American dream for the people, you know, like, hey, 'I'm going to go and really do this Iowa State Mechanical Engineering thing.'"
Shortly after, Daoud ambitiously knocked on plenty of doors—he sent hundreds of LinkedIn messages to recruiters at one of his dream tech companies. The result: two responses, one of which was a Black hiring manager at Tesla.
"The reality of what happened is my hiring manager at Tesla saw a person who looked like him, who was younger, and decided to give me a 30-minute conversation and more importantly…a chance," Daoud recalled.
"And so, the epiphany for me was I realized I got lucky. My resume only reached Tesla because of the candid conversation we had."
Discovering some closed doors
Daoud landed an internship at Tesla, got hands-on research experience at two Department of Energy national laboratories, and when he graduated, became a product manager at a top technology company.
Once he saw how recruiting for diverse talent worked across the industry, he noticed a problem. Many companies were offering generic feedback instead of specific feedback critical for someone from underserved populations in what seemed to be a fear of giving candidates specific, candid feedback.
One of Daoud's friends, Uma Abu ('20 software engineering), discovered this problem during his job search too. The kind of detailed, actionable candid feedback critical in opening the door for professional growth and opportunity was not reaching those like him.
Innovating connection for all
Daoud felt there had to be a way to solve this problem.
"Employers want to hire these candidates, but everyone's kind of tiptoeing around this whole thing of, like, how do we help each other?"
The question became, how can we open the door for underserved talent to have these candid conversations?
So, Daoud, Abu and co-founders created Candoor—a unique platform that connects future engineering and STEM talent from Black, Latinx, Indigenous, and other underserved students with employers. The innovative network-building goes deeper than keyword resume searches to provide employment candidates with network opportunities and feedback on their job fit beyond surface qualifications.
"We're just trying to make another pipe that connects these diverse populations to these companies in a way that meets them where they're at," stated Daoud. "Because recruiting underserved STEM professionals is not a pipeline problem. It's just the pipes aren't connecting to as many places as they could."
Merging "can-do" with "connect to"
Daoud and Candoor are now engineering a path for hundreds of aspiring, underserved students to connect with dozens of world-leading tech companies. Candoor continues to grow and evolve – including a partnership with Iowa State's Engineering Career Services.
"When I was a student, I felt lucky to make the incredible connections that got me to where I am today. Now, with Candoor, I get to provide the open doors and real conversations that will take the luck out of networking for others like me," said Daoud.
Engineering Career Services is here to help Cyclone Engineers find internships, co-ops and full-time employment. Check out Engineering Career Services resources here, including how to try Candoor.