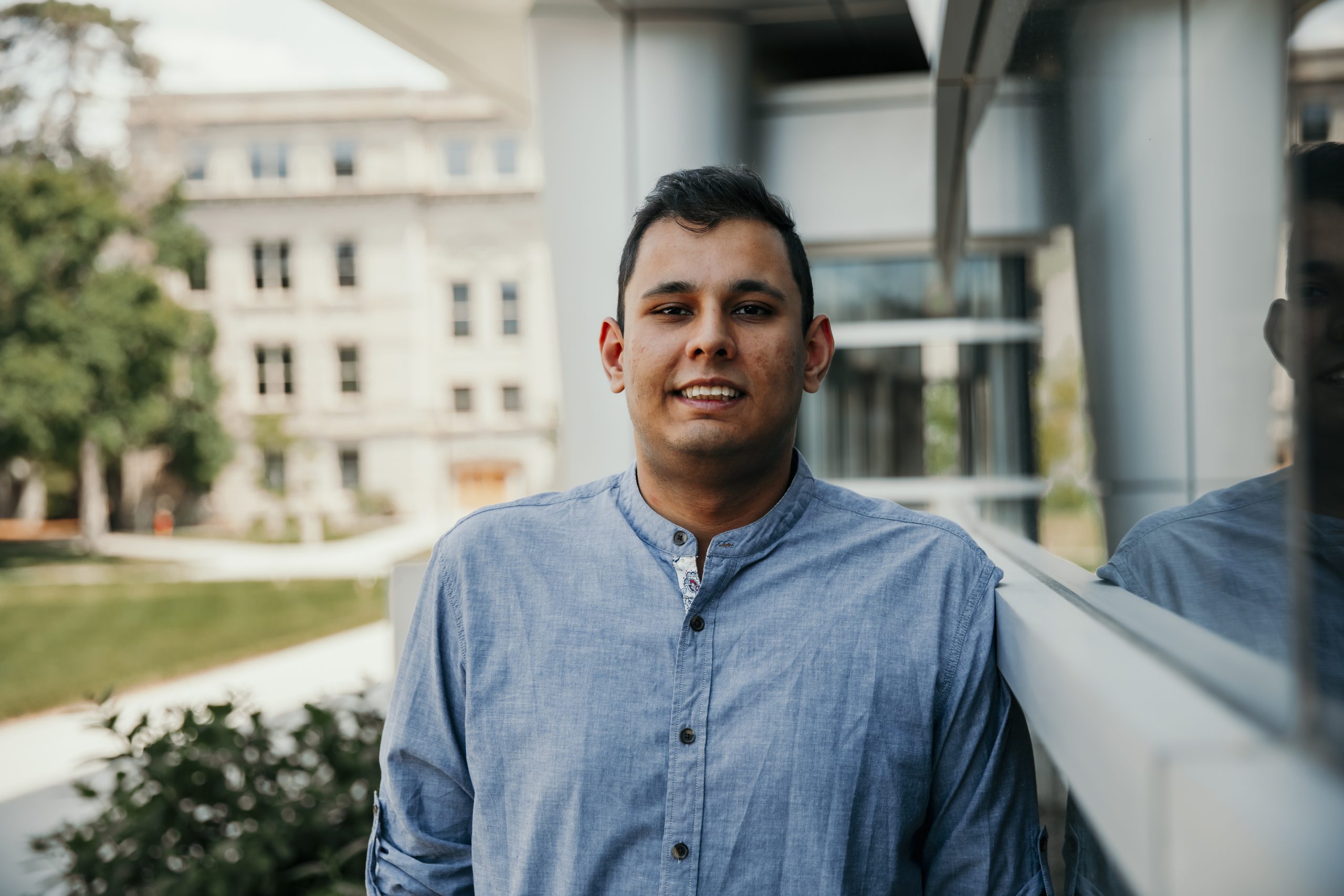 Saransh Dikshit, a PhD candidate set to major in civil engineering, has had a fantastic journey at Iowa State with many accomplishments and awards in his back pocket.
One of the highlights of Dikshit's journey was an internship he completed with Argonne National Lab, supported by the NSF INTERN program. The program aims to develop graduate students' non-academic research activities, fostering their communication skills, innovation, entrepreneurship, and leadership capabilities.
During his internship, he and his team's remarkable efforts were recognized with the "Argonne Impact Award for Extraordinary Efforts." This accolade celebrated their ability to meet and exceed demanding deadlines, validating the significance and impact of their project.
"During my internship, I was assigned to work in a multi-disciplinary team in the Decision and Infrastructure Sciences division," Dikshit said. "In addition to my home research group, I was introduced to several people who worked across different divisions of the National Lab. It gave me a good idea about the procedure to take fundamental research that is completed in university and research labs and bring it into application."
Closely tied to his internship, Dikshit has wholeheartedly embraced the CAREER project entrusted to him by his advisor, Alice Alipour. This project, supported by the prestigious CAREER grant from the National Science Foundation (NSF), aims to quantify the performance and resilience of power infrastructure systems susceptible to severe wind events.
"The CAREER project is an ongoing project that is the main component of my Ph.D. dissertation," Dikshit said. "During my internship at Argonne, I used all my knowledge gained by working on this project to apply it on the New York power grid and assess its resilience to current and future temperature fluctuations due to global warming."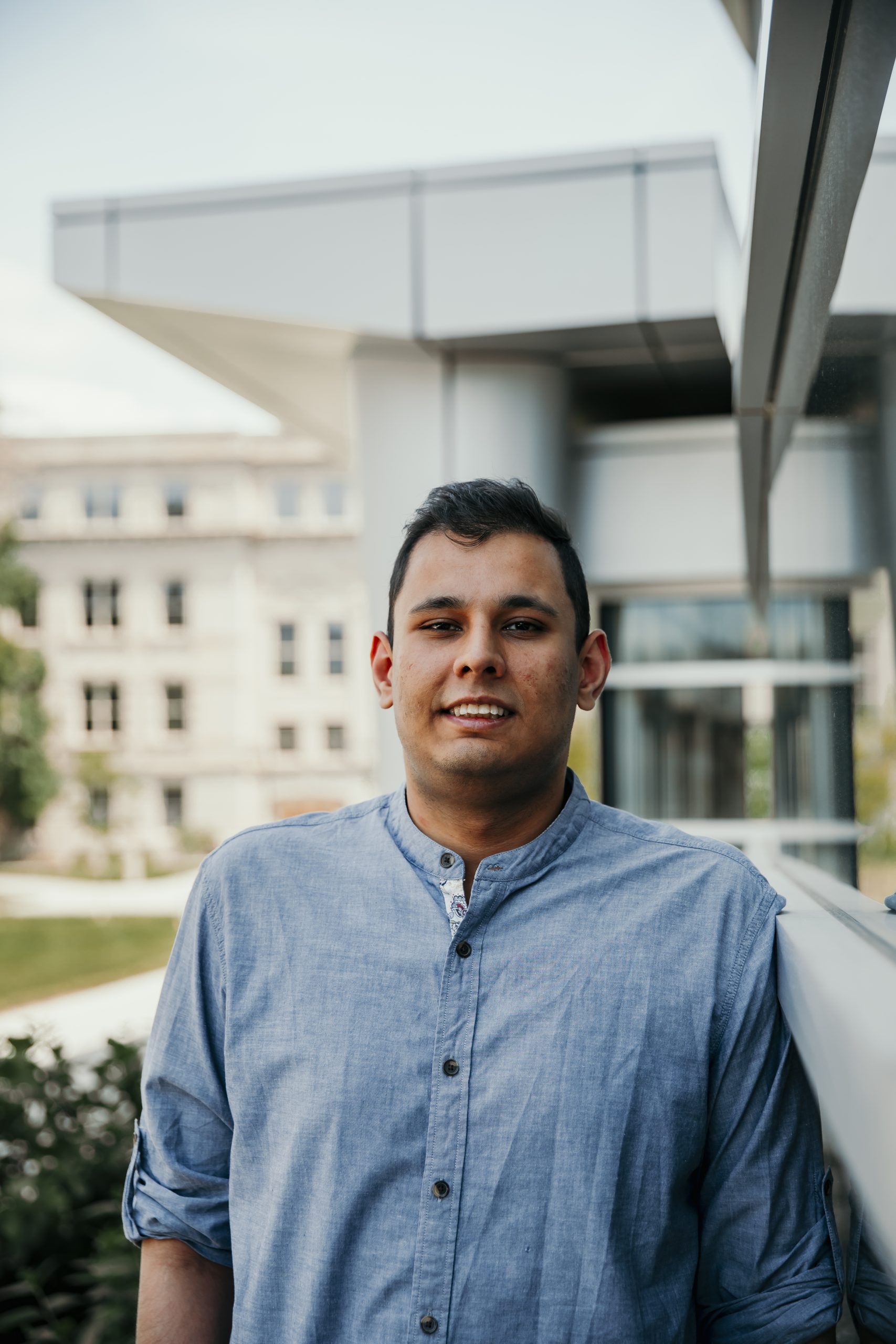 Dikshit also developed a model to characterize cascade failure of transmission towers which earned him first place in ASCE's Engineering Mechanics Institute's (EMI) Objective Resilience Committee student paper competition this past month.
Dikshit has been up to all possible opportunities at Iowa State University and this has brought him a series of fulfilling experiences and recognitions.  He served as the president of the Earthquake Engineering Research Institute (EERI), and even had the chance to take part in the first I-Corps cohort at the Research Park in his first year at Iowa State. He served as a teaching assistant for the fundamental course of Structural Analysis, earning him the prestigious "Graduate College Teaching Excellence Award." He has been active in different professional societies such as ASCE's Structural Engineering Institute (SEI), where he recently received a SEI Futures Fund Scholarship. 
Born and raised in India, his enthusiasm for civil engineering was ignited by his father, a professor of civil engineering at the renowned Indian Institute of Technology Kanpur (IIT-K). From a young age, he accompanied his father to civil engineering summer camps, providing him with invaluable exposure to India's awe-inspiring infrastructure construction projects. After completing his undergraduate degree in Thailand, he finally decided to pursue a direct Ph.D. at Iowa State University.
"One of the primary reasons I wanted to attend Iowa State University was that the civil engineering department is well-reputed for its ongoing research in Structural Engineering and has a robust catalog of coursework for providing knowledge about the fundamental aspects of various topics," Dikshit said. "Another reason that brought me to Iowa State was my advisor, Alice Alipour. I communicated with her, and she gave me an excellent insight into the research environment and type of research projects I could work on."
Dikshit's unwavering dedication serves as an inspiration to aspiring engineers. His remarkable journey showcases the limitless possibilities achieved when passion, knowledge, and determination converge in pursuing excellence.