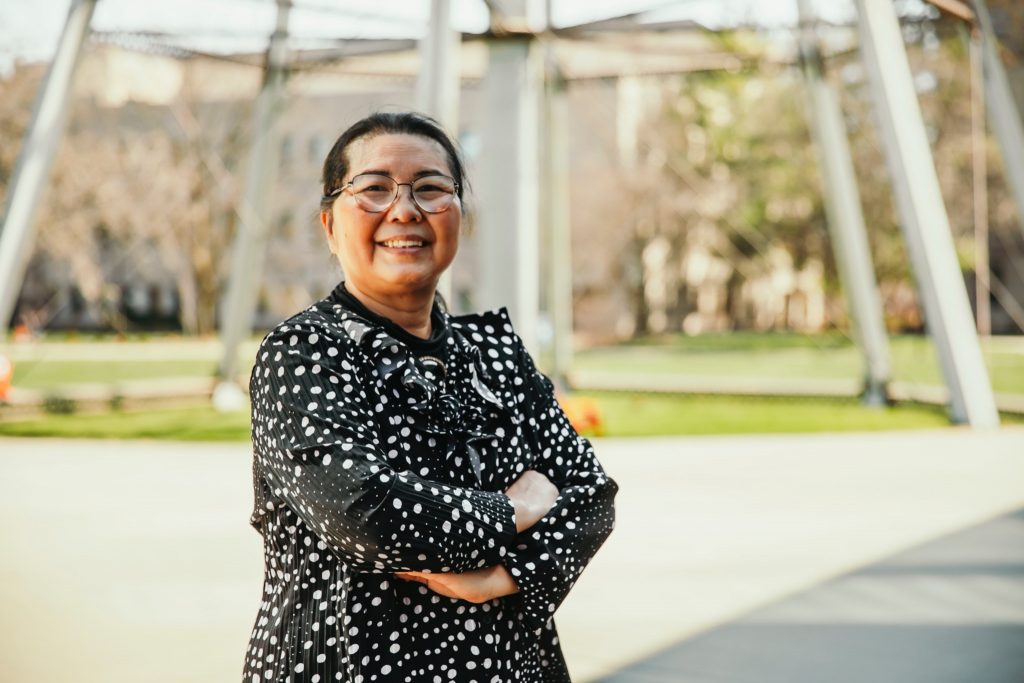 Wang's journey towards this accomplishment is rooted in her profound love for her work. Throughout her career, she has consistently pursued her passion for construction materials, dedicating herself to extensive research and cutting-edge projects. Her exceptional contributions have solidified her reputation on a national and international scale, making her a distinguished figure in her field.
Over the years, Wang has led more than 70 research projects, securing a total of approximately $20 million in funding, and over 200 journal publications since 2000. Her expertise encompasses a broad range of areas, including cementitious formulation, heat of cement hydration, concrete mix design, microstructure characterization, and performance and durability evaluation. She has conducted significant research on advanced concrete technologies, including 3D printing concrete, self-healing concrete, self-consolidating concrete, ultrahigh performance concrete, and use of nanoparticles in concrete. She has also worked extensively on concrete sustainability, including the use of low carbon cement, bio-cement, and waste materials in concrete and use of carbon dioxide to treat concrete materials and to cure concrete products.
The importance of persistence and collaboration
As the first woman to ever hold the distinguished professor title in the department, Professor Wang's accomplishment is a testament to her unwavering commitment to excellence. Reflecting on her journey, she emphasizes the importance of persistence and collaboration.
"Whatever you do, just be persistent," Wang said. "You want to work hard and collaborate with others along the way. Through helping others, you will discover who you are."
When asked about her advice for aspiring Cyclone Engineers, Wang stresses the significance of pursuing one's passion.
"If I had the opportunity to guide other younger people beginning their careers, I would tell them to be persistent and always do what you love," Wang said. "I believe it is important to engage in work that genuinely interests you if you want to make a meaningful impact."