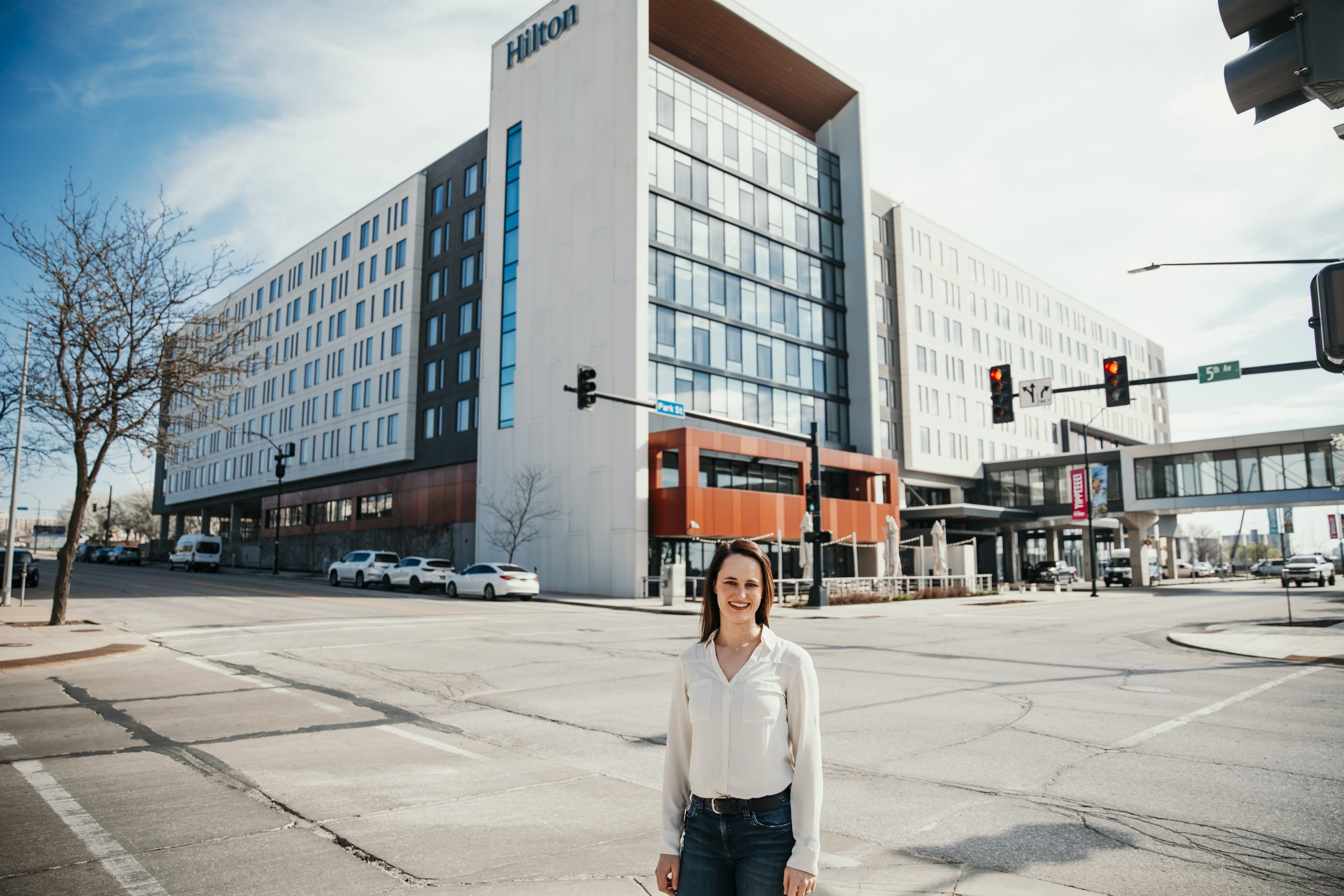 There's nothing like the feeling of seeing your work, work, Jenny Herrera says.
Herrera's first project out of college (civil engineering '16) was no small feat. Starting as a project engineer at The Weitz Company and now as a project manager, Herrera has been turning ideas into impacts for over seven years. And her favorite part? Seeing it all come together and work.
"It takes a while to get to the point where everything lines up and we hit that stride, but we get there," Herrera says. "And getting there is probably one of the best moments for each project, seeing it all fall into place."
From zoomed-in details to big picture management
Herrera's first project at Weitz was the Hilton Des Moines Downtown Hotel on the corner of Park St. and 5th Ave., right next door to the new Weitz headquarters. As a project engineer, her role honed in every detail of the exterior envelope of Hilton.
As she has built her career and navigated roles from project engineer to project manager, Herrera has learned how to engineer projects from a zoomed-in, area-specific focus to big picture management. As a project manager, Herrera touches every part of the plan and her primary focus is now on costs and scheduling for the overall project.
"I can still remember very specific details on the exterior envelope of Hilton, because as a project engineer you know the details of your topic," Herrera said. "Now, as a project manager, you start to oversee more things and you kind of lose that zoomed in focus – you have to pull back a little bit and start looking at the overall schedule."
Herrera is building a team of makers and doers as a project manager, thriving as a problem solver. And every project has one big idea to solve – the schedule. If you manage the schedule just right, everything falls right into place, Herrera says.
"Everything I do as a project manager is problem solving," Herrera said. "But my favorite part of problem solving is the schedule. It's kind of like playing a multidimensional game of Tetris. If you get everything lined up, it clicks and flows just right."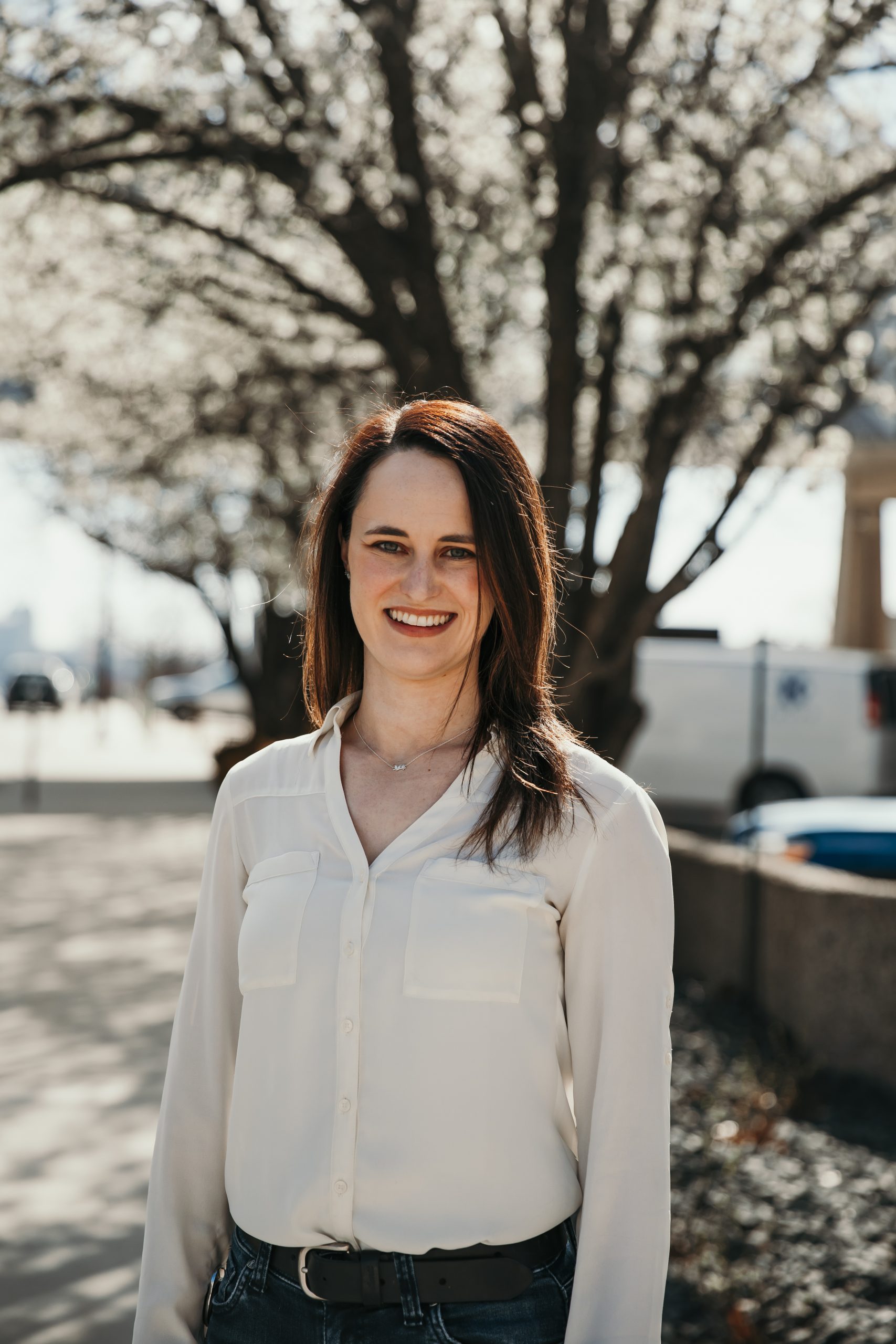 Knowing you're on the right track
Herrera recalls that the first time she truly felt like she was where she was supposed to be was at the tail end of her college education in capstone.
"The thing that made me really feel like I was on the right track in my career was the capstone project," Herrera said. "That was the first time where it really felt like what I am doing now. You have a project, and a team of people to work with, and you all get to figure it out together."
Being in that real-world environment of managing and executing a project is when everything clicked for Herrera.
"At first, it was terrifying having full management in capstone, and I spent a couple of weeks making mistakes and figuring it out," Herrera said. "That was the first time I think I really felt that 'I've got this' feeling. And now I am in that environment where I can problem solve and know I've got this."